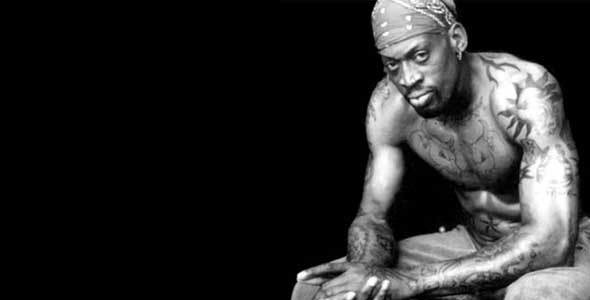 November 23, 2009 – R.S. De France
R.S. De France is a College and University instructor of English Composition. He has a B.A. in English and an M.A. in Rhetoric, Composition, and Writing. One of his life-long pursuits has been writing and covering anything related to sports, specifically the NBA. Recently, De France, his wife, and another colleague started an internationally read magazine at Shwibly.com.
Thursday, November 19th, marked the fifth anniversary of the "Malice in the Palace," the 2004 brawl between the Detroit Pistons and the Indiana Pacers. It all started near the end of the fourth quarter in a blowout in favor of the Pacers with a Ron Artest foul on Ben Wallace, which got both teams and the fans enraged. Players pushed back and forth. After a while, Artest laid down on the scorer's table in the fourth quarter when a fan threw a beer at him. Then, basically it got crazy. Artest raged into the stands, trying to find the drink-thrower. Ben Wallace followed him, as did Stephen Jackson and Eddie Gill. Jackson tried to defend Artest and attack fans as Gill tried to stop him. A while later on the court, Jermaine O'Neil socked a taunting fan in the face. "This brawl resulted in nine players being suspended by the NBA, including Ron Artest (83 games), Stephen Jackson (30), Jermaine O'Neal (15), Ben Wallace (6) and Anthony Johnson (5). Artest's suspension is the longest in NBA history for an infraction not related to drugs or gambling" (hoopepedia).
The Malice at the Palace

So without further ado, in infamy more than in honor, we count down the most recent Bad Boys of the NBA (since 1979):
5. Dennis Rodman—
• Part of the Piston's Bad Boys
• One of the greatest physical specimens other than David Robinson
• Numerous off the court incidents
• Spousal Abuse that led to arrest
• published Walk on the Wild Side in 1997
• published Bad as I Wanna Be in 1996
4. Bill Laimbeer—
• Part of the Piston's Bad Boys
• "He (Laimbeer) was more than a thug, but that's what he'll be remembered for."—Dennis Rodman
• Rough
• Loud mouth
• Physical presence
• He was not afraid to put you on your back and then cry about when it happens to him
3. Ron Artest—
• The '04 Brawl at the Palace
• Spousal Abuse that led to arrest
• Canine Neglect
• Attitude (on display most recently in the 2009 playoffs against Kobe and the Lakers)
2. Stephen Jackson—
• Participation in the 2004 Brawl
• Charged with Felony Criminal Recklessness
• Charged with Misdemeanors like assault, battery, and disorderly conduct ("Pacers' Jackson charged with criminal recklessness")
1. Racheed Wallace—
• He holds the record for most technical fouls in one season (2000-2001, 41)
• In 2008, the Bleacher Report reported Wallace was arrested for holding a plastic knife up to a grocery clerk's neck when confronted by police over a bologna incident ("Rasheed Wallace Arrested at the Piggly Wiggly").
• The infamous pull-over by law enforcement in Oregon with marijuana in the car
• An infamous on-air tirade: "All that bullshit-ass calls they had out there. With Mike [Callahan] and Kenny [Mauer] — you've all seen that shit, " Wallace said. "You saw them calls. The cats are flopping all over the floor and they're calling that shit. That shit ain't basketball out there. It's all fucking entertainment. You all should know that shit. It's all fucking entertainment." ("Fines Will be Imposed in Cases of Clear Flopping").
*Despite the Bad Boy-type images these guys have, the NBA counter-balances this by requiring them to provide community service.  By reputation, Jackson and Artest give back a lot to their respective communities.*