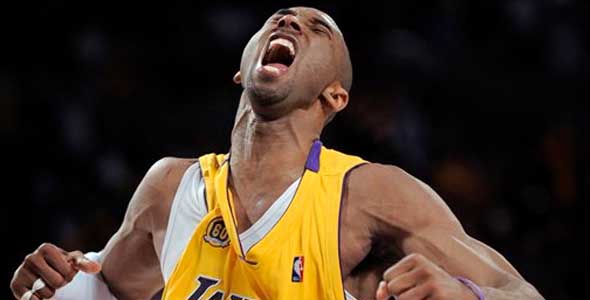 November 23, 2009 – Chip Patterson
Chip Patterson, recent graduate of University of North Carolina – Chapel Hill, writes for TheHoopDoctors.com and BusterSports.com. A lifelong student of the game, he has passionately followed the NBA and College Basketball since C-Webb was calling "Timeout!".
The Bryant, Barnum, & Bailey Circus welcomed the Oklahoma City Thunder on Sunday evening to the Staples Center. The Thunder/Sonics, who won 43 games in the last two seasons combined, have finally seen the maturation of their franchise picks from the 2007 NBA Draft, and look to be competitive for a Western Conference playoff spot.
Competitive, however, does not describe their showdown with the Lakers Sunday evening. The Lakers, who have won 11 straight over Oklahoma City, got 26 points and a highlight reel from Kobe on the way to a 101-85 win.
One of my favorite things about the Black Mamba, is his unpredictable choice to turn any regular season game into a jaw-dropping, heart-stopping, "grab the remote and hit rewind" display of basketball.
Last night got started in the first quarter with these two gems. I think Kobe gets a lot of joy out of having rookies guard him.  I think each first rounder, regardless of position, should have to guard Kobe for one quarter during their rookie season. If you have questions why, check the face that Kobe gives Hardin after the shot.
So then about two minutes later, after I am done re-watching the circus shot 5-7 times, Kobe drills this H-O-R-S-E finisher. Here's how he called it:
"Rebound off a block, 14 foot runner, as time expires, left handed."
And all of that was just the first quarter.  The glorious Youtubes machine has a 4:25 Kobe highlight from the Thunder game here.