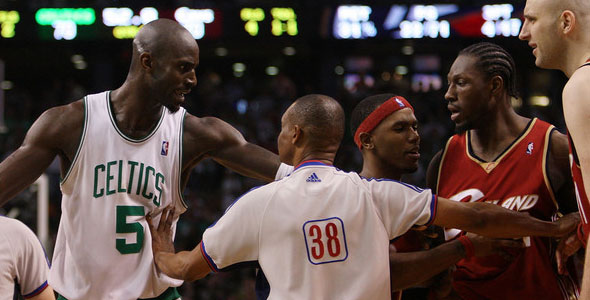 October 6, 2009 – Casey Armstrong
Casey graduated from the University of Southern California in 2005. He is currently a writer at BuyAthletes.com, Pac10Pros.com, TheHoopDoctors.com, and contributes to several travel sites. He is a huge fan of the NBA, College & International basketball, and Gary Payton.
This always threw me off when my British friends would say it, but that is how long we have to wait until the Boston Celtics travel to play the Cleveland Cavaliers on Opening Night of the NBA Season…fourteen days. I can't believe the season is only two weeks away.
A different team traveled to Cleveland last night for a quick game of hoops, but they had to jump across The Pond (and half of Europe for that matter). Olympiakos Piraeus from made the journey from Greece to take on LeBron James & Shaquille O'Neal. Probably the most well-known European team, Olympiakos has managed to lure Josh Childress from the Atlanta Hawks, Linas Kleiza from the Denver Nuggets, and Von Wafer from the Houston Rockets.
While LeBron & Shaq each played less than half of the game, they still managed to get their nightly highlights. LeBron showed off his superhuman speed excelling past everybody on a fast break and then gliding in for the throw down. Shaq tried to give a camera man a heart attack as he gracefully belly flopped onto an open chair after being fouled on a dunk attempt. The top play between the two came at the end of the second half when James was on the baseline and tossed a lob from behind the arc with Shaq putting it down with one hand. We can expect much more of that as the two get more comfortable playing with each other.
LeBron & Shaq each finished with 12 points, while Daniel "Booby" Gibson led the Cavs with 15 points & three 3-pointers. Childress & Kleiza both finished with 16 points, representing themselves well.
Enjoy the highlights…