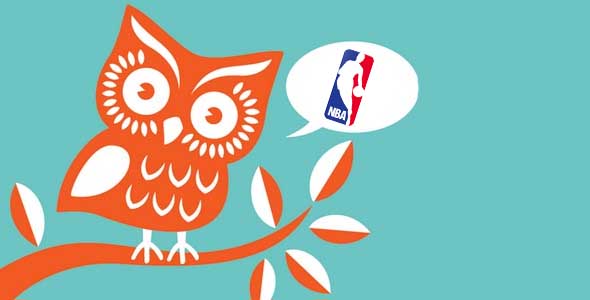 September 27, 2009 – Dr. Dime
The NBA this week will unveil a new 'social media policy' that will apply to all players, coaches, and all team officials. ESPN has a source who is downplaying the stringency of the expected policy:
The primary restriction of the policy is expected to prevent various team representatives from tweeting during games, after the stir caused late last season when Detroit Pistons forward Charlie Villanueva, then with Milwaukee, tweeted from the Bucks' locker room during halftime.

One source described the forthcoming policy as "very minimal" and "less stringent" than the guidelines announced earlier this month by the NFL, which now regards players, coaches and football operations personnel — or any third party representing them — to be in violation of league rules if they use social media platforms such as Twitter and Facebook from 90 minutes before kickoff through the end of the standard post-game access period for media interviews.
This summer we saw the social media craze among players have its first effects. Fans and blog owners had first hand knowledge of contract negotiations through free agents 'tweets'. News of trades spread faster than ever before due to twitter.
The players who have embraced social media (such as Cavalier Shaquille O'Neal) have seen a tremendous growth in their popularity and marketability. On the flip side, players such as Stephon Marbury, who streamed live videos to the internet showcasing some very odd behavior, saw the negative wrath of how fast information and public opinion can spread on the net. Just this week Marquis Daniels was in defense mode after making jokes on twitter about his dog being a 'prizefighter'. Michael Vick anyone?
It's obviously the Marbury's, Villaneuva's, and Daniels' that have caused the NBA to decide to try and get a handle on the potential negative effects of players using social media by releasing this new policy. But will this policy be enforced against? Is this just another 'fine-able' offense for the league to generate revenue?
What are your thoughts on players using social media?