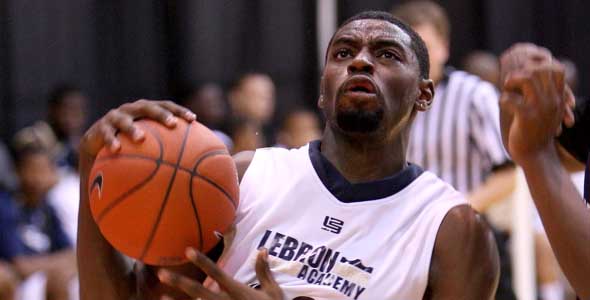 September 29, 2009 – Dr. Browntorious
Okay, I know you spotted the "King" in the title and started yawning at the thought of yet another LeBron James piece as puffy as French pastries. But you can chillax for the moment and take solace in the fact that this article will only reference James once more. That was it. Now on to more pressing matters. The king in this story isn't the king but a King – the Sacramento Kings' Tyreke Evans, to be exact.
Still fresh from his drafting, the Sacramento Kings' pick out of Memphis is coming out of the frying pan that is the NCAA and being launched into the fire via the unforgiving Western Conference of the NBA. If that's not enough pressure for any rookie, Evans is expected to hold down the point as the team's starter. The one guard isn't even Tyreke's natural position, but he'll have to adjust quickly.
Going into last summer's draft, the idea was to upgrade the point guard position. Geoff Petrie, the Kings' shot-caller, really put it all on the line for Evans. He was the fourth overall pick, and the young player was only a freshman at the time to boot. The 6-6 (two) guard has an incredible wing span, the ability to post up, and he can create well off the dribble. His fast-paced style of play was suitable for Memphis and, obviously, suitable for what Sacramento Kings head coach Paul Westphal wants to do.
It's not easy keeping pace with the Lakers, Spurs, Suns and Mavericks, not to mention the sudden emergence of the Nuggets and Warriors. All of these teams play high-intensity basketball. In theory, the youthful and energetic Evans will act as the club's sparkplug, assisting Kevin Martin and hopefully creating opportunities for second-year player Jason Thompson.
Even with Martin's experience, Evans may still be a backcourt bust. The team is gambling on its future with a cast of relatively young and decidedly inexperienced—outside of a few vets—ballers.
Evans certainly doesn't have the hype of a LeBron James (Okay, I lied), but the Kings are putting that much weight on his shoulders, nonetheless. If it goes belly up in Cali with Evans, the careers of the coaching staff and GM won't be far behind.