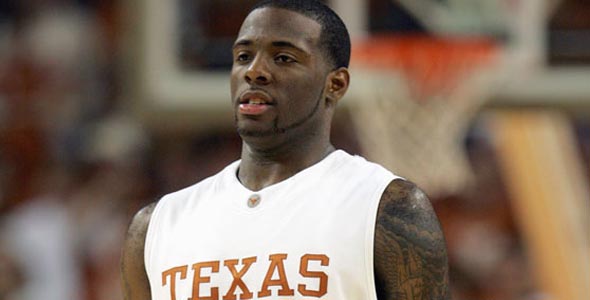 August 13, 2009 – Allen Moll
Allen Moll is an avid NBA and College Basketball fan who watches and studies games religiously and coaches youth basketball in his native Lehigh Valley region of Pennsylvania. Allen is a regular columnist for TheHoopDoctors.com, Bleacherreport.com, Fanhuddle.com as a NY Knicks correspondent, hoopsworld4.wordpress.com, and Helium.com.
Since NBA free agency is at a virtual standstill since only minor deals are yet to be done, my mind drifted to the other, more purer form of basketball, NCAA College Hoops. What are UNC's chances at repeating as champs? Which teams will improve because of top rated recruits? Can Kentucky return to national prominence by hiring Calipari and bringing in four 5 star freshmen? Here are my 10 teams to watch out for in '09-'10:
1) Texas – The Longhorns will rebound after disappointing last year primarily because of an excellent recruiting class featuring two top 6 ranked guards(Bradley and Hamilton), which will offset the loss of graduating AJ Abrams, to go with NBA prospects Dexter Pittman and Damion James in the frontcourt.
2) Kansas – Kansas is loaded with talent at almost every position with the likes of double double machine Cole Aldrich, sharpshooting Sheron Collins, the Morris twins, and an impressive recruiting class highlighted by Elijah Johnson at point guard and maybe the best incoming players in the country in swingman Xavier Henry.
3) Oklahoma – Unbelievably the Sooners won't lose much with the departure of POY Blake Griffin to the NBA with his freshman replacement in 6'8, 300lb, "Tiny" Gallon and one of the nation's best frosh point guards in Tommy Mason-Griffin. Watch out for swingman Willie Warren, one of the country's best guards who opted out of the draft to return for his sophomore season. Final 4 contender
4) Villanova – Nova could be even better than last year's Final Four squad since Scottie Reynolds is back for his senior year and has tons of help with the #2 recruiting class featuring big men forwards M. Yarou and Armwood as well as two perimeter players in Dominic Cheek and Philly native point man Wayns. Scoring shouldn't be a problem since the Cats also have the two Coreys(Fisher and Stokes) in the backcourt.
5) UNC – Repeating as champions is tough but a possibility for a reloaded Tarheel team with the #5 recruiting class in the country. A set of 6'10 twins, David and Travis Wear, backcourt players Strickland and McDonald, and the #5 player in the country, John Henson will help the future lottery pick Ed Davis offset the loss of 4 players to the NBA.
6) Purdue – The Boilermakers could improve on last year's 27 wins and challenge for the Big Ten title or more since virtually everyone returns including Moore, Johnson, and talented big man Robbie Hummel, who needs to stay healthy.
7) Michigan State – It's a given that Coach Izzo will have the Spartans ready to return to the championship game behind lightning quick guard Kalin Lucas, and forwards Raymar Morgan, and Delvon Roe. Michigan State is as deep as they come but will find it hard to replace the graduated Goran Suton.
8 ) Kansas State – Coach Martin always recruits well and this season is no different as he brings in top 20 recruit and Michael Beasley clone, Wally Judge to play alongside the high scoring, yet underrated Denis Clemente.
9) Washington – After losing John Brockman to the NBA, the Pac 10 champion Huskies will go small by pairing their returning sparkplug, guard Isaiah Thomas with freshman elite point guard Abdul Gaddy. They will try and replenish the frontcourt with Clarence Trent and junior college standout Charles Garcia.
10) Kentucky – Coach Cal will once again guide Wildcat basketball back to prominence in only his first season by surrounding NBA prospect Patrick Patterson with the #1 recruiting class with all prospects ranked in the top 40 players in the country. Big Blue now boasts the #1 point guard and big man in not only the freshman class but maybe the entire NCAA in John Wall and Demarcus Cousins along with guards Bledsoe and Hood, and talented big man Daniel Orton.