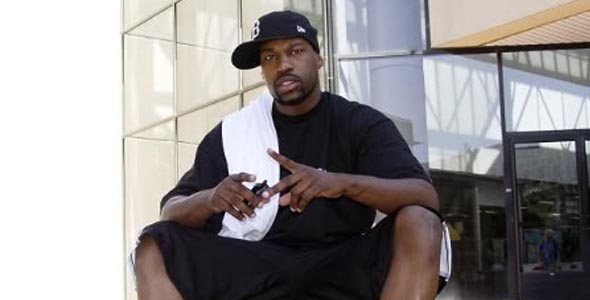 August 12, 2009 – Dr. Dime
News is blowing up on the net today about Baron Davis recently getting his laptop stolen. That in itself isn't all that sensational or surprising, as NBA players get robbed quite often, sometimes in the cases of Antoine Walker and Eddy Curry even at gun point. What IS surprising however is how fast Baron Davis had his lawyer issue a letter to all major media outlets warning them not to run any 'private' photos or videos that came from his laptop or else legal action would be taken.
Hmm….any guesses as to what could be on these 'private' images? I personally hope to hell those images surface and that they contain a less than fully clothed Emmanuelle Chriqui. See this video for reference.
Here is some more information on the letter from Davis' lawyer, via The Smoking Gun:
Davis's counsel reported that the laptop theft has been reported to police, who are "investigating the matter." The photos and videos "depict, among other things, a variety of private images of our client, his associates and his colleagues," wrote lawyer William J. Briggs, II. Davis "had a reasonable expectation of enjoying total privacy with regard to the images," Briggs added. The 30-year-old Davis, who earns about $12 million annually, recently produced "Crips and Bloods," a documentary about the nation's most notorious street gangs.