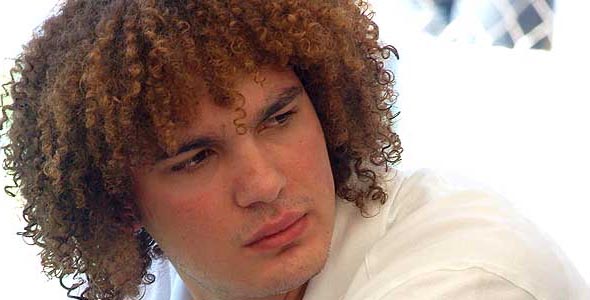 July 10, 2009 – Allen Moll
Allen Moll is an avid NBA and College Basketball fan who watches and studies games religiously and coaches youth basketball in his native Lehigh Valley region of Pennsylvania.
In the NBA world, I can never figure out why one team's trash is another team's treasure. This has always been the case. I remember back in the 80's when John "Hot Rod" Williams was once the highest paid player in the league averaging 12 points and 6 rebounds for the Cleveland Cavaliers, hence earning his true nickname, "Hot Plate" Williams. This is still the case in recent times as some teams are hesitating to ante up a multi-year deal for their franchise players, like Brandon Roy with Portland, while breaking the bank to sign bench players to astronomical free agent deals.
For instance, the Cleveland Cavaliers just inked Anderson Varejao to a 6 year, $50 million dollar deal. This is for a 8 point, 7 rebound role player who got schooled by Rashard Lewis in this years' Eastern Conference Playoffs. I'll admit he is a valuable player to have off of the bench but I suspect this has more to do with Cleveland's last ditch effort this season to keep players around who are familiar with Lebron's game in order to get him to stay with the Cavs when he becomes a free agent after next season. Not sure about the logic here since the Cavs would be stuck with Varejeo another 4 seasons if Lebron goes elseware and after Shaq's contract is up at the end of this year as well.
The Philadelphia Sixers have seemingly balked at giving in to Andre Miller's demands for a multi-year deal even though he was their 2nd leading scorer and led the team in assists for the past 2 1/2 seasons. Also even though Brandon Roy has been the face of the franchise for the Trailblazers, they refuse to ante up and secure him in the future with a five year max deal. All Roy has done is average 20ppg over his three seasons in Portland, having gotten better each year even upping his scoring to 26ppg in the playoffs and earning an all-star birth and a spot on the 2nd team All-NBA. The Knicks apparently will not be giving David Lee the $12 million deal he wants but may be able to sign him to a one year qualifying offer for $2.7 million since he hasn't received any offers from other teams as of yet. The Cavs GM Danny Ferry would have been better off giving Lee a call since he led the Knicks with 65 double doubles compared to Varejeo's 9.
Dallas' Mark Cuban has also reportedly offered Dwight Howard's backup in Orlando, Marcin Gortat a 5 year deal for $35 million. That's allot of money for a player who averaged 4 points and 5 rebounds last season. I guess the offer is based on his great playoff performance where his high scoring game was 8 points. Another puzzling move to become a top 5 player in salary on the Mavericks.
These team's deals will do nothing but lead to financially strapping themselves and tying them to under achieving players which will be impossible to deal once 2010 comes around and the player is still averaging 8 points, 7 rebounds, and 5 fouls in 20 minutes per game( wink! wink!…. Samuel Dalembert, Sixers).
Many NBA transactions are for teams looking to fill their gaps or weaknesses with one dimensional role players who possess a specific skill set. I get it, I just don't think teams should break the bank to do it.