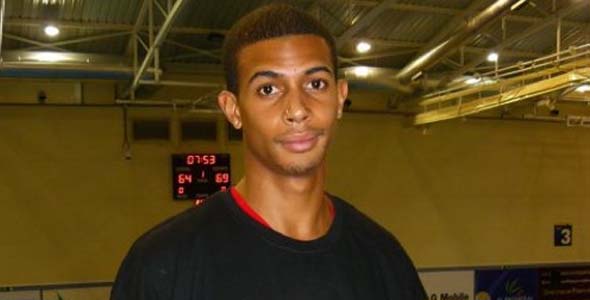 June 1, 2009 – Dr. Dime
Sprite and the NBA are traveling around the Country to try and find the absolute best dunker. Being the greatest dunker doesn't mean you are the greatest basketball player. That is why I love this contest. For far too long we've assumed that the winner of the NBA Slam Dunk Contest at All-star Weekend is the greatest dunker. My feeling is there are many amateur basketball players out there in this Country that are far better dunkers than any NBA player.
Case in point, this weekend's NBA/Sprite Slam Dunk Showdown in San Francisco. The winner was Guy Dupuy aka 'Mr. TFB' who threw down some dunks that blew my mind. Dupuy is originally from France but now resides in the USA. He did quite a few between the legs or 'East Bay Funk' off of alley-oops, in this montage. As amazing as those are, near the end the clinching dunk in my mind was when he jumped over three people (one of which was holding a ball over their head), in mid-air he grabbed the ball with his left hand, put it behind his back, then dunked it with this right. Absolutely mind-bending. This guy is unbelievable. He's got my vote for best dunker in the Country. Guy Dupuy, you heard it hear, best dunker in the Country.