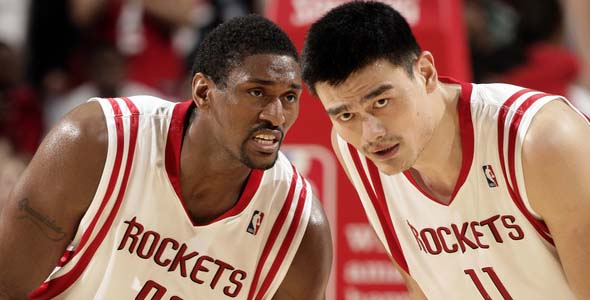 May 9, 2009 – Dr. Dime
It's a fairly well known fact that NBA referee Joey Crawford can be a little trigger happy when it comes to lighting people up with technical, flagrant, or intentional fouls. In addition, he just loves to toss people from a game. I've never seen a person so enthusiastic about tossing a player or coach.
With that said, it was not a surprise to me to see Crawford toss Ron Artest late in the chippy Game 2 between the Houston Rockets and LA Lakers for running towards Kobe Bryant while yelling at him. But Ron Artest has a different theory. Ron Ron doesn't believe it was just Joey being Joey. He believes it is a bias which can be likened to 'racial profiling', except in his case it would be 'past history profiling'.
You gotta love Ron Artest though in today's interview where at one point he says he's going to report Joey Crawford to the Police for his 'profiling' ways: