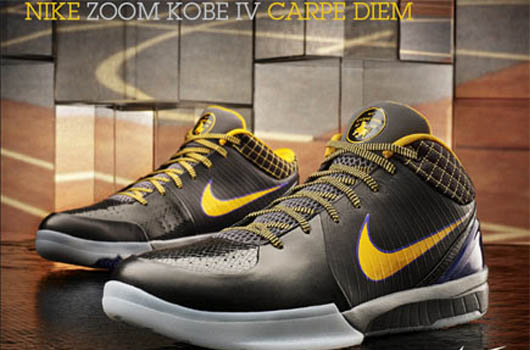 December 15, 2008
The New Nike Zoom Kobe IV's are the 4th signature pair of kicks that Kobe has had with Nike. These one's look pretty slick, and being a guard myself I love the lower cut and sleek/light design. These babies have multiple colorways and styles with a few of them being set for a very limited release. So if you are a collector you will want to follow the release dates carefully to make sure you don't miss a release and end up paying a tonne for them on eBay!
The first versions called "Venom" will drop on December 20th, and will be in limited release. My favorite though are the above shown "Carpe Diem" which are set for a limited release on January 17th, 2009.
For a listing of shoe release information on the latest kicks check out our "KICKS" section.