October 3, 2008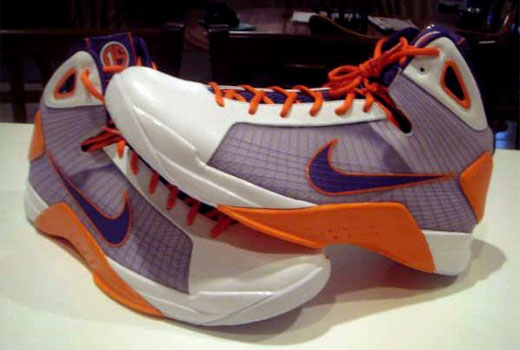 Amare Stoudemire is not only a powerhouse on the court, but his Hyperdunk sneakers are nothing short of powerful themselves! Sporting the Phoenix Suns home colors of white/purple/orange, these bad boys will probably be a PE edition. No word yet on the final date of availability but we are hearing his HyperMax's are releasing this coming spring.
For a listing of shoe release information on the latest kicks check out our "KICKS" section.
This shoe review was powered by The 3D Sneaker. Check out their website!