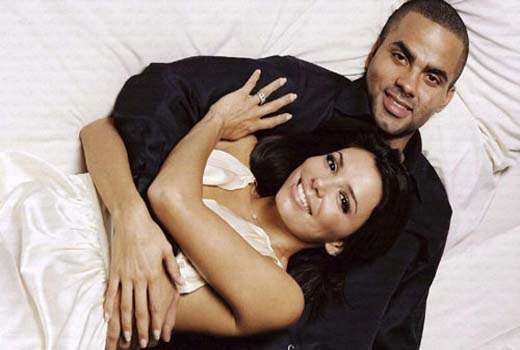 August 11, 2008 – Dr. J-Water
Let's be honest, aside from being able to play basketball all day, every day and having someone pay you for it (handsomely I might add), what is the next greatest thing about being an NBA Player?
Money? Sure i'll give you that one. In fact my colleague Dr. Dime discussed that fact exactly in this post.
But along with the fame and fortune, often comes beautiful women right? Well not always, but for the following ballers it has. So who do The Hoop Doctors believe are the hottest wives and girlfriends associated with NBA Players these days? I asked all of the other Dr's who they would vote for, and the following list are the choices that were unanimous. There were other wives discussed but if they didn't have a unanimous vote they are not listed below. In no particular order…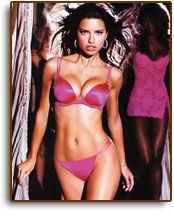 Adriana Lima (Marco Jaric) – When we heard about the recent nuptials of Adriana and Marco we were extremely disappointed that this goddess was no longer on the market. Now if Marco could only get his career on the same track as his personal life.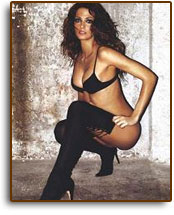 Aleka Kamila (Peja Stojakovic) – Now we knew Peja was quite the sharp shooter on the court, one of the deadliest from long range of all time. But this beauty is as good from close range as she is from long range. Actually…better.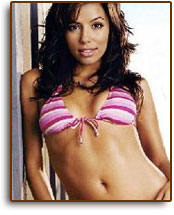 Eva Longoria (Tony Parker) – Well i'm sure you all knew this choice was going to be listed as their relationship is probably one of the most publicized NBA relationships of the day. But c'mon with a face and body like that, how could we not list her? It seems Tony is a champion both on and off the court.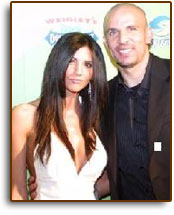 Hope Dworaczyk (Jason Kidd) – Jason Kidd's recent baby mama is absolutely stunning. After having seen a million photo's of his ex-wife Joumana, we were thinking it would be hard for Kidd to top it, but congratulations Jason you've done it. Now we hope this relationship is a little less volatile than your last.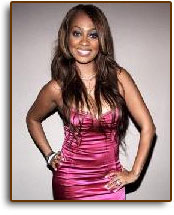 LaLa Vasquez (Carmelo Anthony) – There was a bit of debate around here on this choice as LaLa isn't everyone's cup of tea. But one Hoop Doctor in particular (ahem) lobbied hard to make sure everyone saw the light. Regardless of what happens in Beijing, 'Melo has struck gold at home!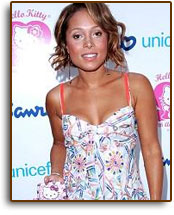 Tamia Hill (Grant Hill) – We have been gawking at Tamia Hill photo's and album covers long before the publicized marriage of Grant Hill and his wife. But after living through the battles with injuries (Grant) and illness (Tamia), The Hoop Doctors must say this couple is not just attractive but strong and resilient.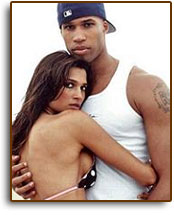 Teresa Lourenco (Richard Jefferson) – This Trinidadian beauty was nabbed by none other than All-American boy Richard Jefferson. The couples recent sports illustrated photo shown here has been widely distributed to email boxes across the web. Sorry Richard, but I doubt that has much to do with you.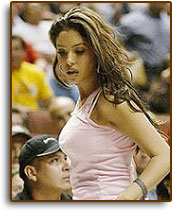 Vanessa Bryant (Kobe Bryant) – Kobe Bryant may have been caught with his pants down once. But after this beauty stuck by his side, i'd assume the Kobester has learned his lesson. Vanessa deserves every Karat she received with that ring. This girl is waaay off the hawt charts.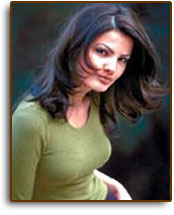 Yeliz Okur (Mehmet Okur) – Mehmet my main man! You sly little dawg. How you pulled this one off we may never know. But whatever you did or said, keep up the charade it's working. I don't think she's figured you out yet. But either way, congrats from The Hoop Doc's on a con well played. Congrats.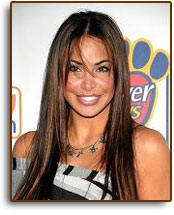 Joumana Kidd (Jason Kidd) – Okay so they aren't together anymore! What kind of men would we really be if we didn't make an exception for this beauty? Any list associated with NBA Basketball and good looking women wouldn't be complete without a token picture of Joumana.
Who are your NBA spousal fantasies?