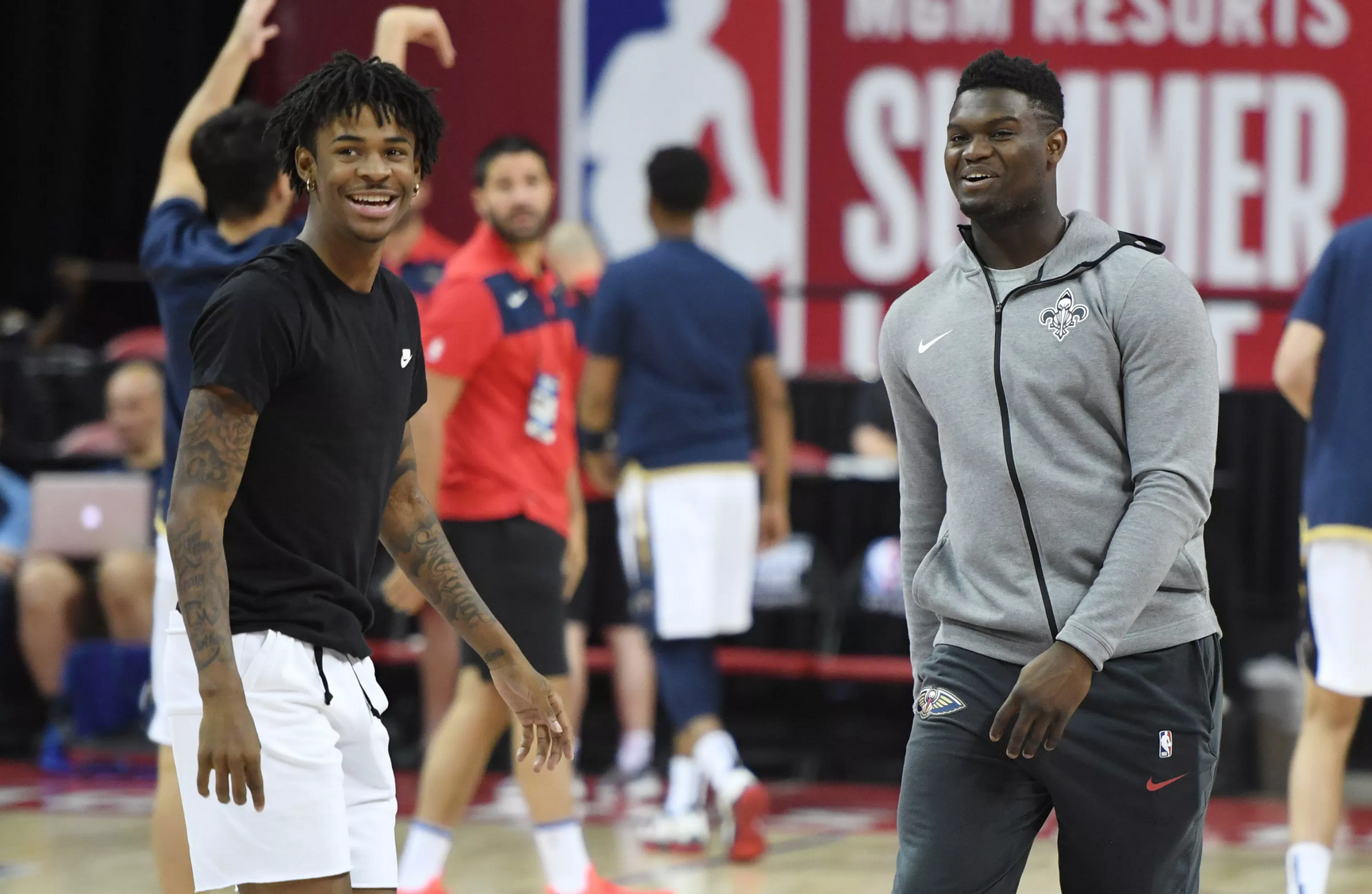 With the NBA season starting, it is time to look at the most interesting rookie prospects that might become instant stars in the 2019/20 season. The first person on the list, Zion Williamson (New Orleans Pelicans), is considered to be the favorite by most bookers listed on Sportsbetting24. However, he is now injured so there are many other rookies that might shine. With all this in mind, here are the top prospects for the NBA 2019-20 Rookie Of The Year title.
Zion Williamson – New Orleans Pelicans
In the 4 preseason games he played, Williamson managed to average 6 rebounds, 2 assists and 23 points per game. He also hit a huge 71% of the shots from the field. He will miss some games because of knee soreness but nobody can deny he is the frontrunner for the rookie title.
Ja Morant – Memphis Grizzlies
With his 6 foot 3 frame and the average of 3.5 assists, 7.3 rebounds and 11.2 points during the preseason games, Morant has to be on the list. He shot 44% when on the field but his 3 point shots were just 14%. While the Grizzlies are not actually expected to be playoff contenders, Ja might be the shining light of the entire team.
Coby White – Chicago Bulls
White is an aspiring point guard prospect standing in at 6 foot 5. He came from North Carolina and during preseason he hit 46% of the field shots, with 43% of the deep shots being successful. He averaged 1 assist, 4.2 rebounds and 19.2 points. It is expected that he will be a huge part of the Bulls team during the 2019/20 season.
Nickeil Alexander-Walker – New Orleans Pelicans
Everyone talks about New Orleans' Zion but we should not neglect Alexander-Walker. He came from Virginia Tech as number 17 pick and averaged 4 assists, 2.6 rebounds and 15.4 points in the league. All this while shooting a solid 47% from the deep and from the field.
R.J. Barrett – New York Knicks
During the preseason, Barrett looked quite impressive. He shot 46%, with 33% deep shots, 15.8 points, 3.3 assists and 6.8 rebounds. What is interesting is that he can play in many positions. The Knicks is trying to surprise everyone with a playoff spot. Maybe Barrett will help.
Carsen Edwards – Boston Celtics
Carsen Edwards was a second-round pick and during the preseason he averaged a good 15.3 points. This was rank 5 among the rookies. The Boston Celtics now move past the Kyrie Era so Edwards can easily have a really important role on the team.
Cam Reddish – Atlanta Hawks
With the odds for Reddish winning Rookie Of The Year at 45 to 1, among all Duke rookies, most analysts believe Reddish is a true stand out player. He is 6 foot 8 and during preseason he shot 23% from deep, with 33% in field shots. Combine this with 2 rebounds per game and 6.5 points per game and you might think that there is nothing special with Cam. However, the truth is that this might very well be a sleeper pick for the best rookie in the league.