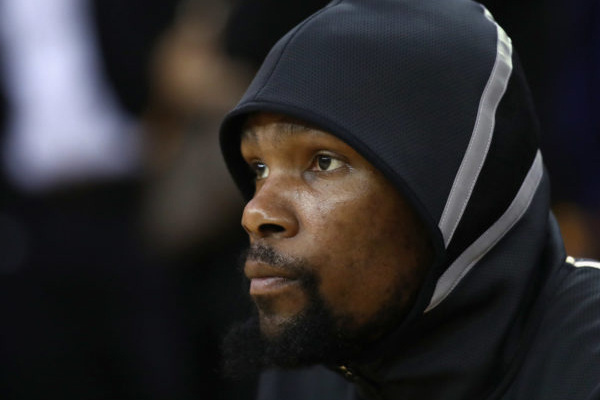 Kevin Durant's free-agent departure to the Golden State Warriors in 2016 brought anger to Oklahoma City Thunder fans. One fan even went so far as to record himself shooting bullets at Durant's jersey!
These actions though have pushed Durant away from the city in which he spent eight seasons.
At his first game in Oklahoma City as a visitor—February 2017—fans yelled for blood and brandished cupcakes, because Durant was supposedly soft.
"Such a venomous toxic feeling when I walked into that arena," he says. "And just the organization, the trainers and equipment managers, those dudes is pissed off at me? Ain't talking to me? I'm like, Yo, this is where we going with this? Because I left a team and went to play with another team?"
Durant says that he intended to return to Oklahoma City at one point, but that won't be happening now.
"I'll never be attached to that city again because of that," Durant says. "I eventually wanted to come back to that city and be part of that community and organization, but I don't trust nobody there. That shit must have been fake, what they was doing. The organization, the GM, I ain't talked to none of those people, even had a nice exchange with those people, since I left."
Durant averaged 27.4 points, seven rebounds, and 3.7 assists across 641 appearances for OKC. He is now is recovering from an Achilles injury, so it's unlikely that we'll see him play this season.