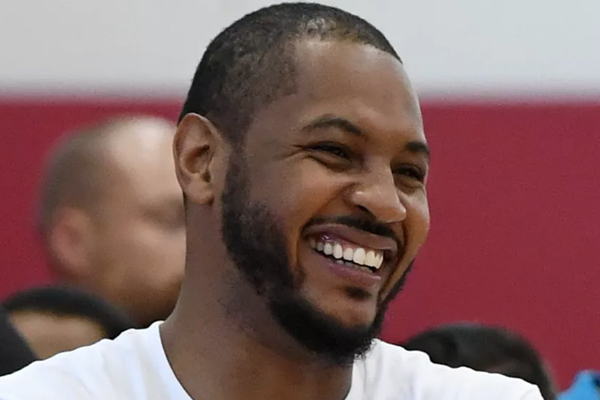 Carmelo Anthony wants a farewell tour just like D-Wade, at least that's what his trainer said.
Melo has been out of the league since his 10-game stint with the Houston Rockets back in November. While recent workout videos prove he hasn't lost his shooting touch, he has yet to sign with a team ahead of the 2019-20 season.
Recently, his trainer Chris Brickley said, on "The Breakfast Club" radio show, that a misconception about the 10-time All-Star's desired role is causing teams to stay away, but that in reality all he wants is one final season to say goodbye.
"So, you know, Allen Iverson – do you remember … he kinda got like – some people say not necessarily blackballed," Brickley said, "but he got into a situation in the end of his career where teams would be like 'Oh he's gonna want this role so we're gonna stay away.' And I think that's what's going on with Melo right now.

"He's easily better than 60 percent, 70 percent of NBA players walking around. It's just I think teams are afraid of that 'I wanna be a starter' or 'I want this,' that's not the case, though. Melo just wants to have a final season, have a farewell season. Do what (Dwyane) Wade did. Do the jersey swap. He had a great career. He's a Hall of Famer, so hopefully, that can happen."
It would be nice to see Anthony latch on somewhere — anywhere —before calling it quits. He may not have accomplished everything that the contemporaries of his generation did, but he was one of the defining stars of his era nonetheless. Like his trainer said, Anthony is a Hall of Famer.