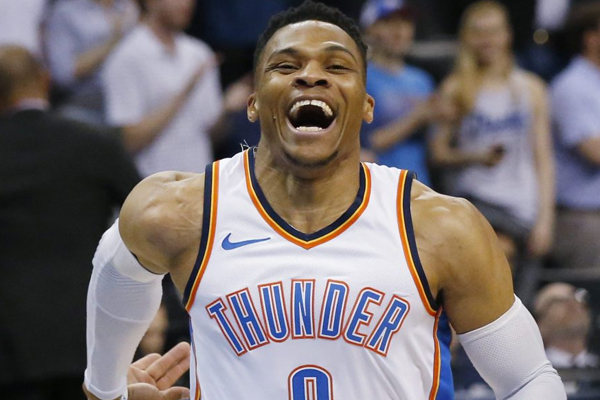 Russell Westbrook had an amazing game against the Cavs and is now tied for third place on the NBA list for triple-doubles with 23 points, 19 rebounds and 15 assists.
Westbrook recorded his second consecutive triple-double and his third of the season making it the 107th of his career, matching Jason Kidd and trailing only Oscar Robertson (181) and Magic Johnson (138).
"I am extremely blessed and humbled to be able to go out and play and compete in the NBA in of itself, and just to be named with Jason Kidd and Magic and Oscar and those guys, I could never have dreamt about even sitting here talking to you guys," Westbrook said. "I take everything in and never take anything for granted."
Kidd took 1,247 games to reach 107 triple-doubles, while Westbrook needed only 760. At his current pace he could pass Johnson as early as this year.