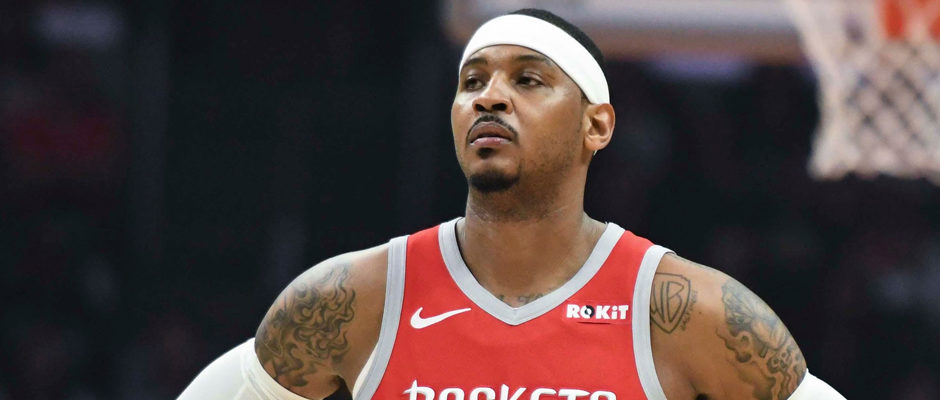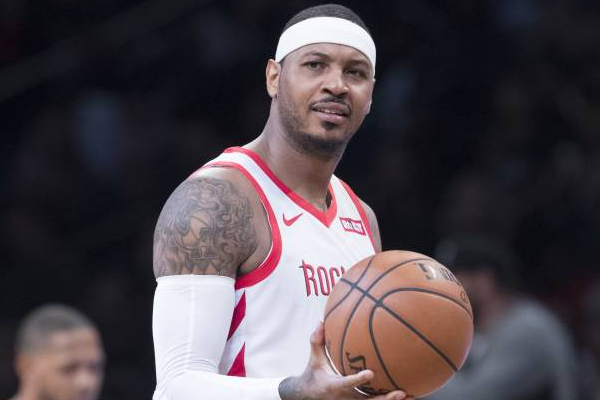 After having played only 10 games, Carmelo Anthony's brief stop with the Houston Rockets is now over.
"After much internal discussion, the Rockets will be parting ways with Carmelo Anthony and we are working toward a resolution," general manager Daryl Morey announced in a statement from the team. "Carmelo had a tremendous approach during his time with the Rockets and accepted every role head coach Mike D'Antoni gave him. The fit we envisioned when Carmelo chose to sign with the Rockets has not materialized, therefore we thought it was best to move on as any other outcome would have been unfair to him."
Though the Rockets will be moving on from Anthony, there are no plans to immediately waive him. They will continue to allow his representatives to survey the marketplace for a landing spot and because he signed as a free agent this summer, he is not eligible to be traded until after the Dec. 15 trade restriction.
"It is what it is," Chris Paul said. "I think for Melo, it's all about just him being happy. Wherever that is and whatever's next, he's going to figure it out."
D'Antoni and Morey have both emphasized that Anthony has fulfilled every obligation and responsibility asked of him.
"In the summer, we tried to hit a home run. It didn't work out," D'Antoni said Thursday. "He tried everything he could. He was great while he was here. It just didn't work out for whatever reason. I just thank him for his professionalism. It was good, he tried everything we could to make it work. It just didn't work out."
Carmelo's camp will continue to search for a potential suitor for the future Hall of Famer and perhaps Melo should be looking for a more part-time role like Dwyane Wade has in Miami.