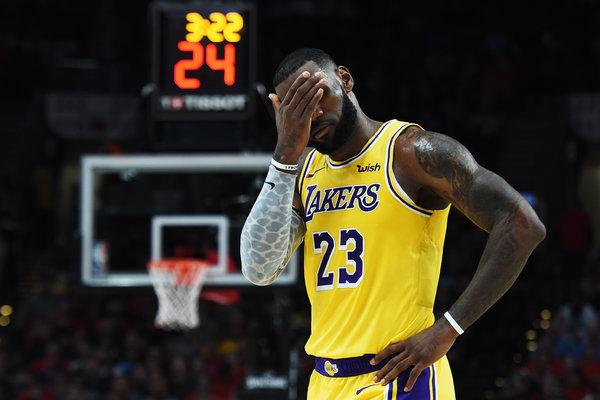 LeBron James knows what he signed up for by joining the Los Angeles Lakers—a more gradual process than he enjoyed with the Miami Heat or during his second go-round on the Cleveland Cavaliers.  He just forgot about that for a second.
As he told Yahoo Sports' Chris Haynes following the Lakers' Saturday night victory over the Sacramento Kings, just before their Sunday night victory over the Atlanta Hawks:
?"I haven't changed anything outwardly, but you know me. You know how I am. I almost cracked [last week]. I had to sit back and remind myself, '[Expletive], you knew what you were getting yourself into,'" James told Yahoo Sports while laughing after Saturday's win in Sacramento. "This process has been good for me. I just have to continue being patient."?
Look, it's probably good that LeBron James reminds himself about the long game he's playing. And sure, the Lakers weren't looking too hot for a second. They dropped to 2-5 and looked in complete disarray on the defensive end. Things are better now.
But, like, are we sure they've definitely reached a turning point? Their last three games, while all victories, have come against the Minnesota Timberwolves, Sacramento Kings and Atlanta Hawks. The Timberwolves are nothing special. The Kings are better than expected—they just beat the San Antonio Spurs!—but they're not a powerhouse. The Atlanta Hawks aren't concerning themselves with winning games.
Again: It's great that the Lakers are getting some wins under their belt. And their defense has picked up over the past two weeks or so. But they're still 2-5 against projected playoff teams. Upcoming games against the Portland Trail Blazers, Miami Heat and Utah Jazz will be more telltale of their progress.