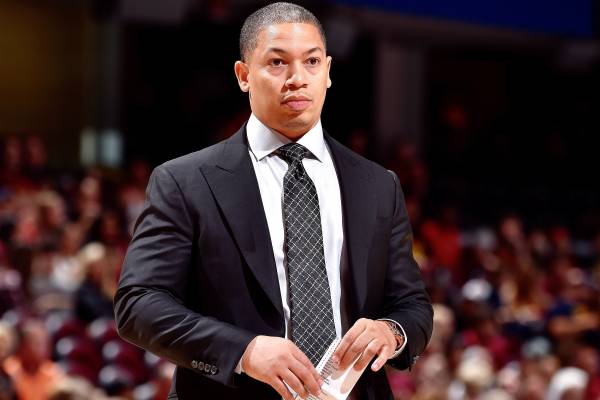 Tyronn Lue did not lose the Cleveland Cavaliers' locker room before getting fired.
He lost general manager Koby Altman.
Speaking for Watch Stadium, Shams Charania relayed that the disconnect shared between these two ultimately led to Lue's demise:
Our own @ShamsCharania joined us this morning with more on the #Cavaliers and their firing of Tyronn Lue. pic.twitter.com/oYBJUeZMtZ

— Stadium (@WatchStadium) October 29, 2018
As Charania states in the above clip, Altman had apparently told Kyle Korver and J.R. Smith they were out of the rotation. Initially, we thought it was Lue who did that, albeit under the instruction of management.
However the message was relayed, the implementation didn't last long. Both Smith and Korver returned to the Cavaliers' regular rotation almost immediately. And if Lue made that decision against Altman's wishes, it's not difficult to see how and why this situation went sideways.
On some level, this was almost unavoidable. New front-office regimes like to install their own head coaches. Lue wasn't Altman's guy. His predecessor, David Griffin, hired him. And he was considered LeBron's guy as well. The Cavs do not have LeBron anymore. Lue's job security, insofar as he ever had any, left with James.
With that said, it's tough to defend the Cavs' decision here. Unless Lue was instructed to prioritize youth from the beginning, he's not entirely at fault. The prevailing assumption was that the Cavaliers were trying to win this year. If they suddenly demanded he change course after a few games, a little resistance is understandable.
Basically, this feels like a situation that could have—and should have—been hashed out over the summer. Even if the Cavs wanted to win, they had to know pivoting into a youth movement was a possibility. To not figure out whether Lue was the right guy for both scenarios represents a failure at the franchise level.