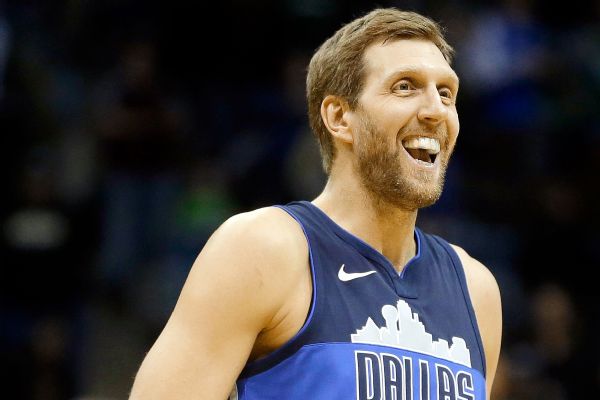 Dirk Nowitzki's farewell is going to be special, but it is getting off to a rocky start.
After being told he would come off of the bench, Dirk is now dealing with foot issues and will not play in either of the Mavericks preseason games against the 76ers in China and according to Head Coach Rick Carlisle could even miss the start of the season.
From Eddie Sefko of the Dallas Morning News:
"He won't do anything on this trip. I can't give you any kind of a soft timeline. It's weeks, not days, as far as getting on the court for live action.

"He is making gradual progress. We're just not at a point where we can talk about a hard timeline."
This honestly sounds like the sort of thing that could linger and develop into a much bigger deal like Mike Conley with his Achilles last year for instance.
He is 40 and playing in his record 21st season with the Mavericks and fans around the league are hoping to get to see him as much as possible as his career comes to a close.
The Mavericks will miss him on the floor as well, while he has been a defensive liability for years, he still averaged 12 points and shot about 41% from three-point range last season.