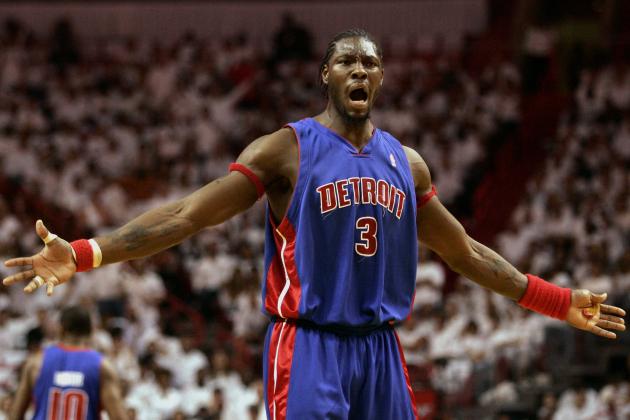 Ben Wallace was one of the toughest, most physical and powerful defensive forces the NBA has seen in the past 20 years.
In his 17 NBA seasons he made 11 All-NBA appearances, 5x All-NBA, 6x All-Defensive, was a 4x NBA Defensive Player of the Year winner, led the league in rebounds and blocks for an NBA season and was the defensive anchor for a Detroit Pistons team that won an NBA championship in 2004. He was also one win away from repeating in 2005.
Wallace is literally one of the best defensive players in NBA history and had a borderline hall of fame caliber career despite his offensive limitations.
For a guy that gave everything he had to the game, it is not surprising he dealt with some depression when his career came to an end in 2012:
From The Undefeated:
"Basketball is sort of mind-controlling," said Wallace. "It takes you on a journey of extreme highs and extreme lows. It almost makes you need it. One day I can go out and get 20 rebounds and tomorrow I can come out and get seven or eight. Now, you're sort of waiting for the next time to prove yourself. When you retire, you start feeling left out, no one's really checking on you, you ain't getting no phone calls that you used to get. Then you start to get low, but there's no game tomorrow to lift you up, so you just keep sinking and sinking."
That is a very honest and introspective peak into the mind of an NBA player and the struggles of dealing with their post playing days.
I think it is great that the curtain has seemingly been lifted on players sharing their mental health struggles and battles associated with playing the game at a high level for a long time, it will do nothing but help those playing today and moving forward to feel comfortable to be in touch with their emotions and not be ashamed to share them or seek assistance if needed.
Wallace is now part owner and chairman of the Grand Rapids Drive G-League team.