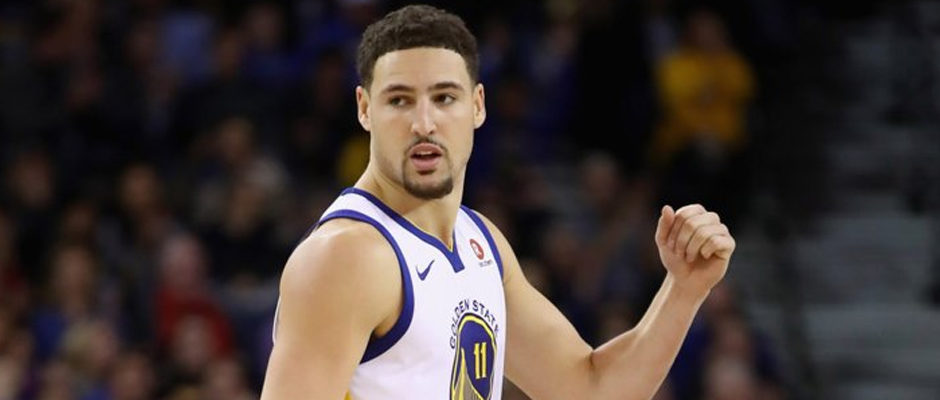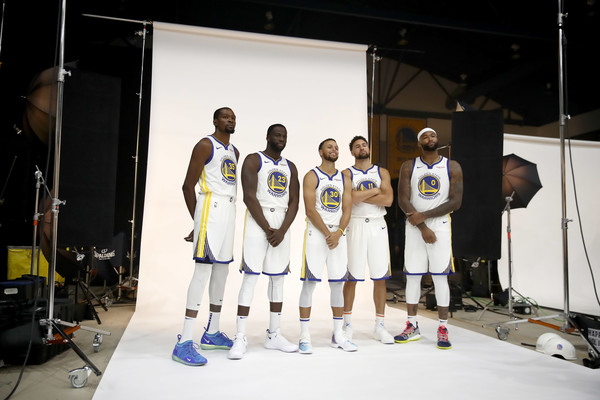 Should we just pencil in Klay Thompson for an extension with the Golden State Warriors now?
It sure sounded like we should during the team's media day. Thompson is slated for free agency next summer, but the Warriors can sign him to an extension by the October deadline. He was naturally asked about it, and his answer didn't deviate from what he's said all along: He has no interest in leaving Golden State.
From The Mercury News' Mark Medina:
"To be honest, not really," Thompson said Monday at the annual media day. "I think when guys go into free agency, they're searching for a situation like mine or similar to our team. So I'm perfectly content here. Just look around the walls and the artwork and see how I was a part of this build-up, it keeps you motivated and makes you want to be a Warrior my whole career."

As usual, though, Thompson would rather not talk about his contract status. He admitted he had no idea if a new deal could be reached before the season begins. General manager Bob Myers indicated he has had some discussions with Thompson's representation, as well as Draymond Green's.
It seems inevitable that the Warriors and Thompson will hash out a deal, even if it waits until the summer. People have spilled a lot of ink on the luxury-tax implications of keeping this team together, but with the unveiling of a new arena in 2019-20, the franchise is probably willing to float one ridiculous repeater-tax season. The real pivot point could come during the summer of 2020, when Green is slated for free agency and the Warriors know whether Kevin Durant has 1) stayed with them and 2) signed a long-term deal while doing so.
Things could always change—especially if the Warriors lowball Thompson. But that doesn't seem especially likely. It would remain more surprising if these two sides aren't able to broker a long-term agreement at some point, be it now or next summer.