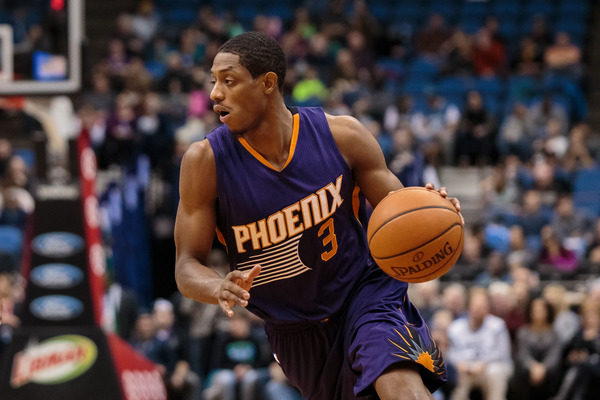 It sounds like Brandon Knight's debut with the Houston Rockets will have to wait.
After undergoing surgery on his left knee, the recently acquired guard is expected to miss "some time," according to The Athletic's Shams Charania:
On @theathleticnba @watchstadium: Houston's Brandon Knight underwent surgery on his left knee, considered a "clean up," and will miss some time, per league sources.

— Shams Charania (@ShamsCharania) September 20, 2018
This is significant because it's the same knee that caused Knight to miss all of last season with the Phoenix Suns (torn ACL). And though the procedure is described as just a "clean up," Knight has a fairly extensive history of injuries on the left side of his body, including in the ankle and adductor areas.
Granted, the Rockets are a different team than the Suns. They traded for Knight less than one month ago, in a deal that also brought back Marquese Chriss in exchange for Ryan Anderson and De'Anthony Melton. Their medical staff may have deemed this procedure necessary. Or maybe it's more precautionary, and whereas the Suns might not have had the luxury of waiting on Knight, the Rockets absolutely do. His role with the team figures to be capped with Chris Paul, James Harden and Eric Gordon monopolizing backcourt minutes.
Knight's health is still something to monitor. The Rockets presumably acquired him for a reason. Maybe they thought the final year of his contract would be easier to move next summer than the last season of Anderson's deal. That's possible. They could also like that said contract will be cheaper to stretch, if it comes to that. That's possible, too.
But Knight showed flashes of being better than a replacement-level guard in 2015-16 and very briefly in 2016-17. It stands to reason the Rockets are hoping he'll recapture some of that 2015-16 form—something that could be exponentially harder to do depending on how much time he misses to start 2018-19.