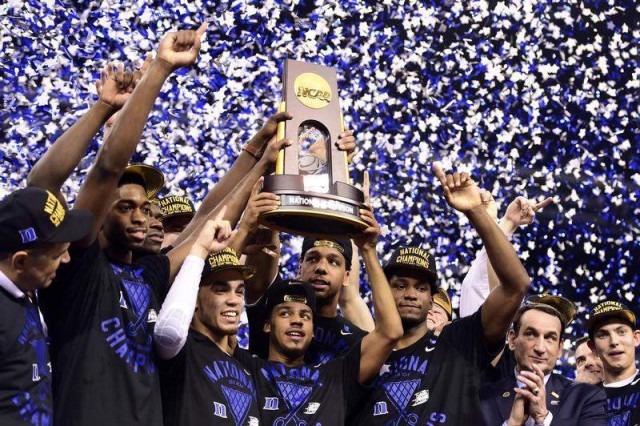 The NCAA has dealt with a lot of scrutiny in recent years (fully warranted) and after the FBI probe of college basketball it is fully aware that its archaic institution is in some need of change.
That process has started as the NCAA announced that it will now allow undrafted players to return to college and allow "elite" high school athletes to sign with an agent while in college:
NCAA basketball says it will now allow "elite" high school and college prospects to be represented by an agent. NCAA will also permit players to return to school if unselected in NBA draft.

— Shams Charania (@ShamsCharania) August 8, 2018
Players are eligible to hire agent after "any basketball season" as long as they request an evaluation from the NBA undergraduate advisory committee. https://t.co/6sKqZ4Mj34

— Shams Charania (@ShamsCharania) August 8, 2018
This new rule eliminates some of the ridiculous violations that existed in the past for these kind of players so as of now agents buying a player a meal will not violate NCAA rules:
If Uniform Athlete Agents Act and state laws change, NCAA says agents can now pay for meals/transportation for players/families if expenses related the agent selection process — with meals/lodging/etc. paid by an agent if meeting associated with the agent or pro organization.

— Shams Charania (@ShamsCharania) August 8, 2018
The NCAA has a long way to go to be a more modern and respectable organization (it's time to pay players!), but this is a step in the right direction and is probably as a result of the recent FBI probes and the fact that there is growing belief the NBA will allow players to enter the league from high school once again as early as 2021.
This rule allows talented high school athletes getting bad advice that they are ready or wanted by the NBA to be able to attend college if they are not drafted. This will also have a big impact on recruiting and push the process back even further and closer to the start of the school year.
This is a move in the right direction for the NCAA, let's hope it is a harbinger of what's to come.