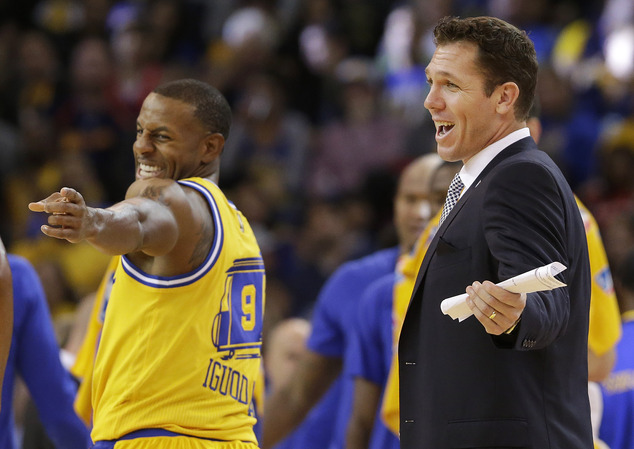 The Golden State Warriors remain on top of the basketball world after another championship triumph in 2017-18.
As is customary at this time of year, stories about the champs over the past year are leaking out.
One humorous one is Andre Iguodala apparently pranked Steve Kerr by telling him that he was signing with the Sacramento Kings last offseason:
From the Lowe Post by Zach Lowe:
"I was never really that worried. I guess Sacramento was involved, and they were offering him a big deal. Typical Andre, he decided to play a joke on Bob and me. He got us on a conference call and told us he was going to go to Sacramento. We wished him well and he's like, "I gotcha suckers, I'm coming back."
I feel like pranking your head coach and general manager has got to be a rarity in professional sports, but Iguodala would be the one to do it.
Personal story here, I was once in an elevator at a hotel in Tucson with Andre Iguodala and he asked me to press the button for the 6th floor and I soon realized that the hotel only had four floors and he just looked at me and started laughing. That should give you a glimpse into his personality.
While he may be a jester off the court, his value to the Warriors is no joke as is his ability to be a jack of all trades and defend and help set up the offense while blending into the background to let the other stars on the team shine. He is an invaluable asset for a Warriors team that wouldn't be as great without him.