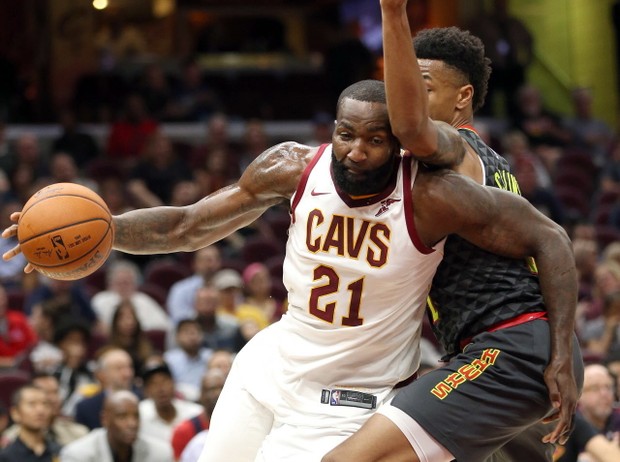 Kendrick Perkins must be the greatest locker room guy of all time.
According to a report from ESPN, the Cavaliers have signed Kendrick Perkins to fill their 13th and final roster spot for the final game of the regular season against New York and for the postseason.
The Cavaliers are signing 13-year NBA vet Kendrick Perkins with final roster spot for playoffs, league sources tell @Mcten and me. Perkins played part of season at G League affiliate after Cavs released him in preseason.

— Adrian Wojnarowski (@wojespn) April 10, 2018
Perkins averaged 8.7 points and 7.1 rebounds in 27 games with the Cavaliers G-league affiliate after being released in the preseason.
Perkins hasn't suited for an NBA team since the Pelicans in 2015-16.
The Cavaliers are hoping Perkins with his championship pedigree can add some leadership, toughness and experience to a playoff roster that is a little green at this point with major contributors such as Rodney Hood, Jordan Clarkson and Larry Nance Jr.
I will never cease to be amazed by the mystical teammate and respected vet vibes that emanate around the league in regards to Perkins.
It is doubtful he ever sees the floor during the playoffs, but you can bet he will be involved behind the scenes.