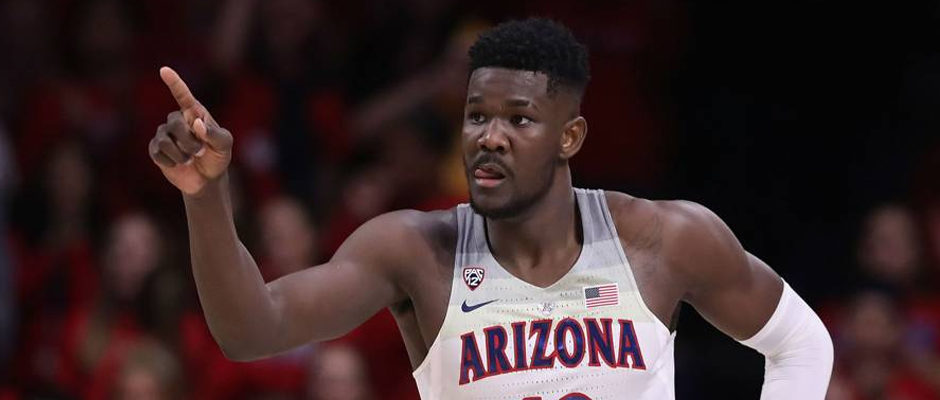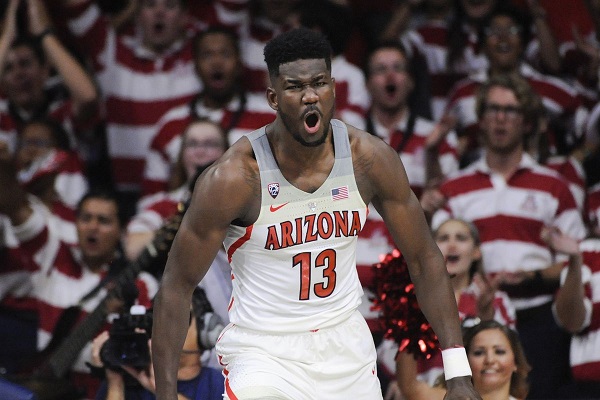 It's official, potentially the next great NBA center will be entering the 2018 NBA Draft: DeAndre Ayton.
Ayton is starring for the University of Arizona in his freshman season, averaging 19.9 points, 11.4 rebounds, 2 blocks and 2 assists and was just named Pac-12 Freshman and Player of the Year.
All the glory to God! So thankful for these honors! pic.twitter.com/VWxm1UjAA9

— Deandre Ayton (@DeandreAyton) March 6, 2018
He is a 7'1″ 250 pound behemoth from the Bahamas and wows with his incredible physique (6% body fat, seriously) athleticism, ability to score in the post, dominate the glass, knock down a turnaround jumper and shoot from three-point range and pass out of a double-team.
Ayton has a feel for the game beyond his years and truly feels like he could be the next David Robinson or Hakeem Olajuwon.
The decision to declare for the NBA Draft is obvious with his likely status at the No. 1 pick in a loaded class and the fact that he and his school are currently in the midst of a recruiting scandal with a lot of drama stemming from the FBI investigation of college basketball programs and recruiting and the rumored wiretaps about Arizona paying for Ayton to play there.
While the initial ESPN report feels more and more bogus or least inaccurate in terms of it relating to Ayton's actual recruitment with some questionable time-frame issues of the alleged call, it is still a good idea for Ayton to get out of dodge before the program faces any stiff penalties.
If Ayton is not a household name to all NBA fans already, he will be very soon.