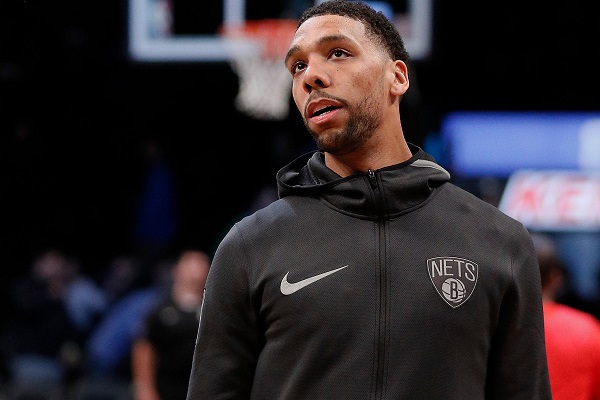 It has been a rough few years for Jahlil Okafor after an impressive rookie season for the 76ers in which he averaged 17 points and seven rebounds per game.
The No. 3 pick of the 2015 NBA Draft was left in basketball purgatory in Philadelphia for a few seasons before finally being given a fresh start with a trade to Brooklyn last month.
Okafor has only appeared once for the Nets since being acquired on December 7, as the team has worked to get Okafor back in NBA shape and conditioning before putting him back on the court. That time has come though as according to Nets Head Coach Kenny Atkinson, Okafor will play on Wednesday night.
Here is what Atkinson told the New York Post:
"I expect to see him against Minnesota. I think I'll start to get him some minutes," Atkinson said. He's been doing a phenomenal job getting ready physically with our assistant coaches, learning what we're doing. So collectively we feel that he's ready to get some minutes."

"That'll be a progression. We'll build him up. We'll evaluate where he is physically and game-wise. Like anybody, you've got to earn it with play.Let's see him in small doses and hopefully build him up to bigger minutes."
Atkinson also told reporters his sitting on the bench over the past month or so is just as much a result of him learning the system as conditioning issues though, which I don't really buy.
It seems like it will be a steady integration into the Nets rotation if it goes well, so don't expect 20 and 10 on Wednesday night against the T'Wolves, but the fact that he finally be may able to have an opportunity to assert his value and place in the NBA is a welcome sight for him.
It will be interesting to see if the Nets have Okafor as a part of their long-term plans beyond this and next season, I am sure they don't know yet either.