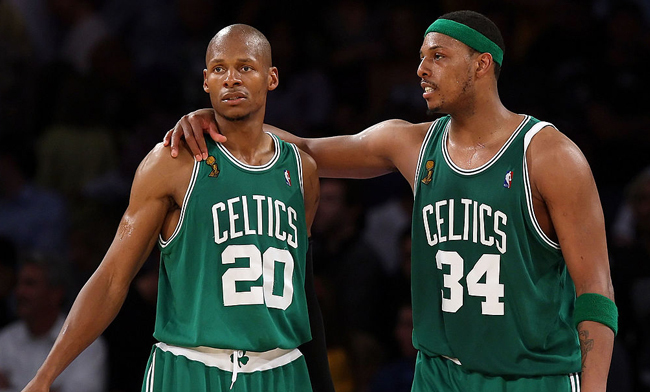 The relationship and perception of Ray Allen among Celtics fans and his former Celtics teammates has been strained and predominately negative for some time now.
Despite Allen's huge role in their NBA championship team in 2008, their NBA Finals appearance in 2010 and his undisputed respect and status as an amazing and hard-working teammate around the league, his decision to leave Boston to join the rival Miami Heat and LeBron James rubbed the rabid Celtics fan base and the highly outspoken and passionate Celtics core of the late 2000s the wrong way.
Because of this, Allen has not really been accepted by either since making his controversial decision (it was the right decision at the time) and was famously not invited to Rajon Rondo's championship reunion boat party last summer.
Paul Pierce has had enough of the strained relationship with this former beloved teammate and has decided to make amends with Allen now that time has passed.
Pierce posted this on his Instagram page over the weekend…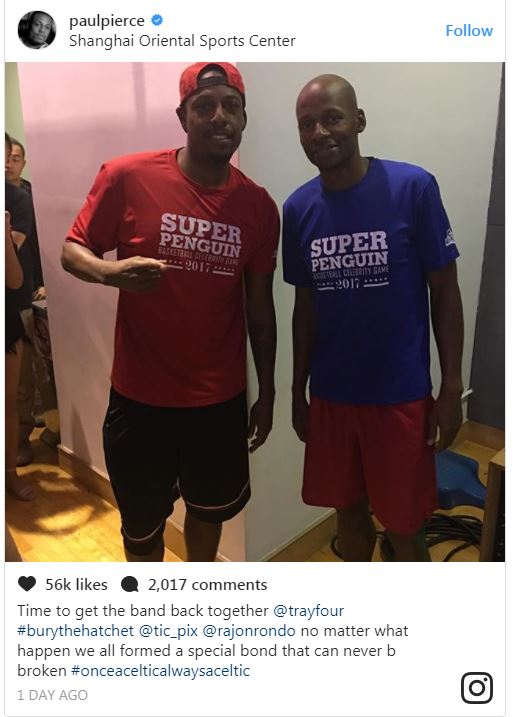 While many Boston fans may not agree with the infamously intense and obsessed with loyalty third member of the big three in Boston, Kevin Garnett, this is a cool sentiment and a good move by Pierce. Regardless of what happened after, Allen was an incredible teammate when he was in Boston and the Celtics would have never won a title in 2008 without him.
While Allen may never have his own jersey retired in Celtics white and green, this gesture may mean that he is in attendance when Pierce's jersey is retired this upcoming season.