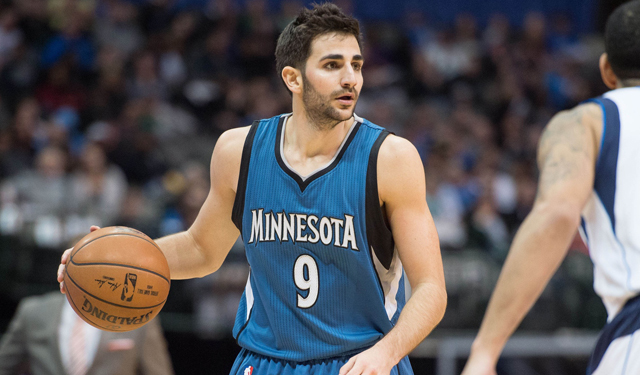 The Minnesota Timberwolves and Utah Jazz are both teams that are considered on the rise in the western conference, at least for the next few days, potentially until Gordon Hayward makes his free agency decision.
It is clear that the Utah Jazz need some depth at the point guard position, especially if they lose free agent point guard George Hill. Rubio, meanwhile, has been on the block for years now seemingly, as the Wolves search for more shooting.
That is why it is no surprise that the Jazz are reportedly interested in acquiring Ricky Rubio.
Follow-up to yesterday's Ricky Rubio story: League sources say Utah is among the teams to express trade interest in the veteran point guard.

— Marc Stein (@ESPNSteinLine) June 27, 2017
If the Wolves really want to go all in for veteran leadership and acquire a short-term solution to their shooting problem, they can trade for Joe Johnson.
A player like Alec Burks probably better aligns with their median age and time frame than Johnson, but Burks is an average shooter at best that has had extreme durability issues the past three seasons and has nowhere near equal value for Rubio in my opinion.
Derrick Favors is another younger (feels like he has been in the league forever) player that could fit in Minnesota, but with his recent knee issues and the fact that the T'Wolves need more shooting, not more size, he doesn't seem like the right fit either.
If any deal happens between these teams, expect it to be for a pick if the Jazz have space with the Hayward and Hill free agency situations.