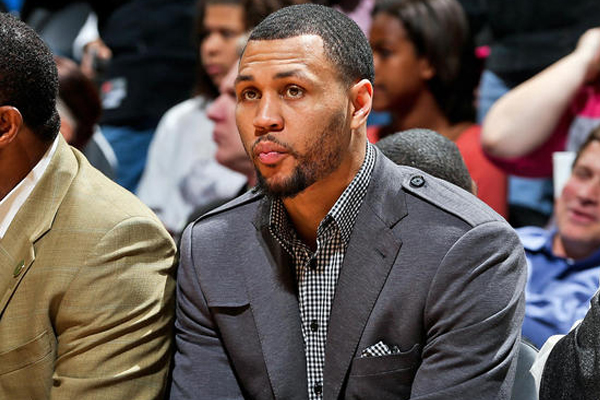 According to multiple reports, Brandon Roy, former NBA All-Star, was shot in the leg over the weekend in the Los Angeles area.
Roy was outside his grandmother's house when someone opened fire. The shooting was most likely gang related. He was shot while trying to shield his children. Luckily, he escaped with minor injuries and has already returned to Washington to recover.
The last team he played for was the Minnesota Timberwolves in 2012, a year after he had retired as a Portland Trail Blazer because of a degenerative knee condition.
The Trail Blazers released the following statement concerning the shooting:
Like many others, we're just learning of the injury suffered by former Trail Blazers player Brandon Roy in a shooting over the weekend in California. According to those reports, Brandon was wounded as a bystander, but is expected to recover. Our thoughts and prayers are with Brandon and his family during this time.
Brandon Roy is now a coach at Seattle's Nathan Hale High where he led his team to a perfect season. This past year Hale captured a state title and the nation's No. 1 team ranking and Roy took home Naismith High School Coach of the Year honors.