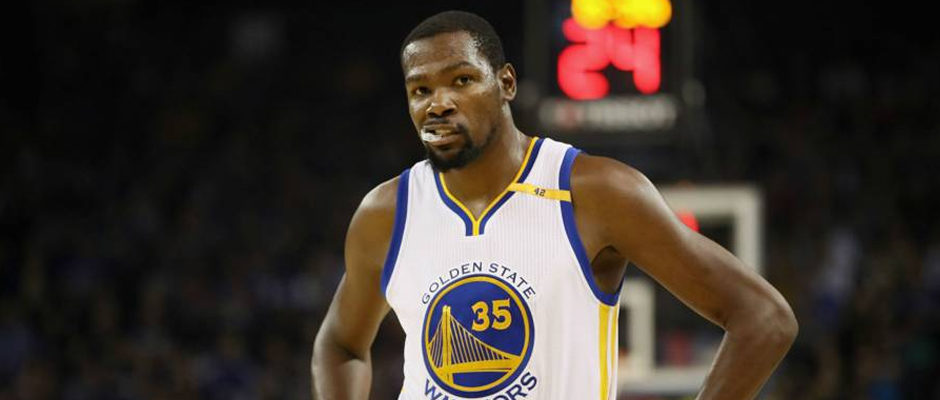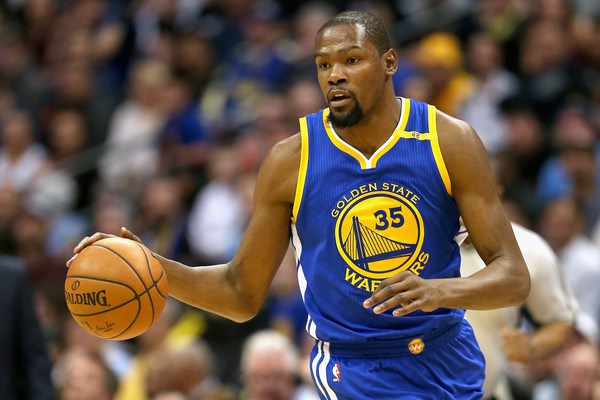 Imagine, for a second, the Golden State Warriors lose in the NBA Finals. Might Kevin Durant, who owns a player option for next season, want to leave?
Eh, no.
The expectation has always been that he'll return to Golden State no matter what. That hasn't changed. He said so himself during the Warriors Plus/Minus podcast (as transcribed via The Score's William Lou):
Durant is set to become a free agent once again this summer, but this decision will be fairly simple: He will remain with the Golden State Warriors.

"I haven't even thought about it that much but I don't plan on going anywhere else," Durant said on the Warriors Plus Minus podcast.
This was always going to be a non-issue. It would have taken failure of epic proportions to get Durant to host another free-agency summit.
But that doesn't mean his free-agent decision will be without issue. The Warriors have a total of 10 free agents, including midseason newcomer Matt Barnes, who will hit the open market this summer. Re-signing Stephen Curry won't be an issue, but things get iffy when looking at Andre Iguodala and Shaun Livingston, Golden State's two most used and most valuable reserves.
If Durant opts out and wants a full max, the Warriors won't be able to float the cap holds of both. If he signs a non-Bird max, which will pay him between $3 and $4 million less in 2017-18, the Warriors can retain the Bird rights of both Livingston and Iguodala, allowing them then to go over the cap to re-sign them.
Will Durant be amenable to opting in or signing a non-Bird max? Will the Warriors be willing to dive that deep into the luxury tax to keep Iggy and Livingston if he does?
Regardless of how the season ends, be it in success or failure, Golden State will have some things to hash out.
But Durant's future with the team won't be one of them.