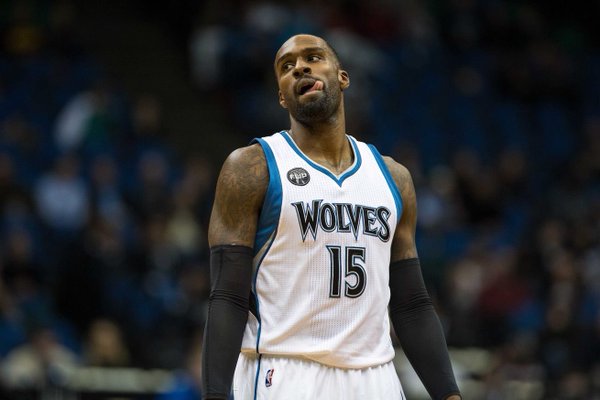 How serious are the Minnesota Timberwolves about erasing the 2.5-game gap standing between them and the Western Conference's final playoff spot?
Serious enough to dangle 24-year-old Shabazz Muhammad in a trade for 31-year-old P.J. Tucker, according to Basketball Insiders' Michael Scotto:
P.J. Tucker has been in the headlines recently, with his name surfacing in trade rumors and Jared Dudley tweeting about his lockdown defense.

Tucker is in the final year of his $5.3 million yearly contract, and has drawn trade interest from the Clippers, Bulls, Cavaliers, Timberwolves and Hawks as first reported by Arizona Sports 98.7 FM. The Clippers offered a future second-round draft pick for Tucker, according to ESPN.

The Timberwolves offered Shabazz Muhammad for Tucker, a league source told Basketball Insiders. Muhammad is set to enter restricted free agency this summer with a $4.2 million qualifying offer.
Muhmmad could make some semblance of sense for the Phoenix Suns if they're looking to evaluate another youngish wing, but he doesn't give them a ton more certainty than Tucker. He is slated for restricted free agency this summer, at which time he'll be up for a raise, and one quarter of the season might not be enough for them to decide whether he's worth the risk.
Flipping Muhammad for aging Tucker sort of feels like a brainless move for the Timberwolves. Tucker might add some defensive toughness, but he doesn't shoot too well from three, and Minnesota has trouble carving out space as currently constructed. Muhammad, to his credit, shooting better than 58 percent from long range over his last 16 outings.
Still, with Zach LaVine and Andrew Wiggins up for extensions this summer, the Timberwolves can view Muhammad as nonessential, in which case going for the defensive upgrade now isn't egregious.