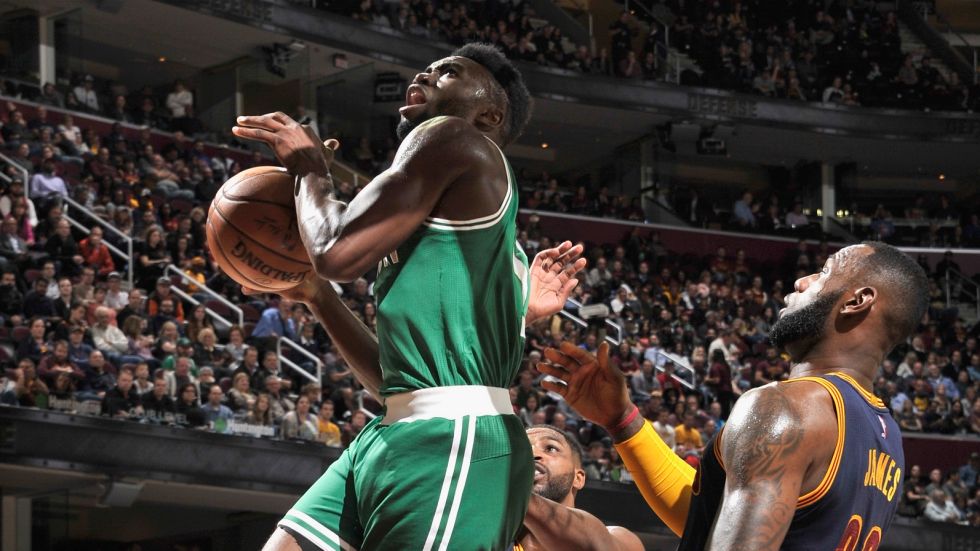 Jaylen Brown just made LeBron James blush.
The Boston Celtics' rookie offered some serious praise to the three-time NBA champion following his team's Thursday night loss to the Cleveland Cavaliers. Here's what Brown said, per Celtics.com's Mark D'Amico:
A great quote from a great kid in Jaylen Brown. Truly believe @KingJames would appreciate these comments more than most other compliments. pic.twitter.com/5laTzY0VrA

— Marc D'Amico (@Marc_DAmico) November 4, 2016
Amazing.
LeBron, truthfully, doesn't get enough credit for all he does, probably because he's LeBron. The standard he has set for himself post-2010 is so insanely high, we aren't inclined to react whenever we hear about the work he does with inner-city kids, his commitment to keeping kids in school, all the way through college, speaking out or taking stands on important social issues, and all that good stuff.
And it's often lost, or just ignored, by us that, as far as professional athlete role models go, he's the best of the best. You don't hear about him breaking laws, getting arrested, alienating one particular gender or race. This is called common decency, sure, but in today's world of sports, his squeaky-clean persona is a rare commodity that should be treasured.
Has he made some mistakes? Sure. But most, if not all, of them are basketball-related. The decision. His postgame press conferences during his first year with the Miami Heat. Stuff like that, yes, but nothing ever actually sinister or unsavory. And that should be a huge deal.
Also a big deal: We have officially reached the point when rookies who enter the league grew up idolizing LeBron.
Not Michael Jordan or Kobe Bryant.
LeBron.
We're all getting old.