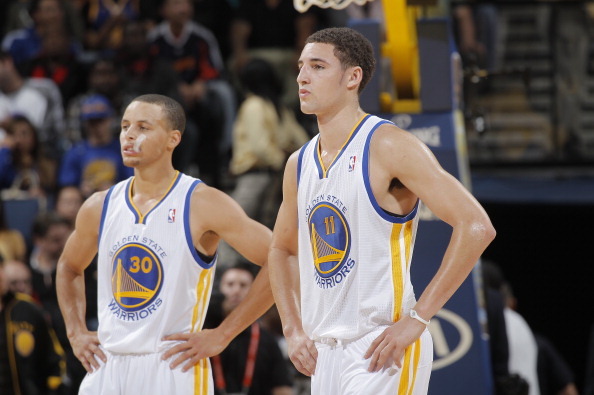 Fans and media seem to think Steph Curry will go down as the greatest shooter ever, and combined with his backcourt running mate Klay Thompson, they are also considered the best shooting backcourt in the game. In fact, if you were to ask Klay that question, he's not going to be modest. He agrees with that assessment.
I agree. I think so.

Steph is one of the best to ever play. I think I'm right there by him. We both led the NBA in 3s, we were No. 1 and 2. I don't know if that has ever happened on the same team.

So, I think we're the best shooting backcourt, maybe of all-time.

We still got a lot to prove, and I still think we are just scratching the surface of what we can be.
H/T: cbssports