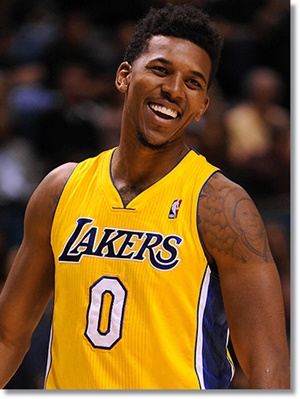 For most hoops fans, the Summer months are a down time as the NBA and NCAA go on hiatus immediately following the NBA Finals. Most major cities have annually Summer Tourneys featuring local players that made it big in the collegiate and professional ranks that return home to ball out for bragging rights or a small cash prize.
For years, event organizers at well known venues like the Drew League and Goodman Leagues have dreamed of putting together a National Tourney that features current and former NBA players for a large cash prize, giving hoops fans something to look forward to in the offseason.
Get ready hoops fans, because "The Basketball Tournament" is coming to a big city near you this Summer. TBT, better known as The Basketball Tournament, is a single-elimination event in which the winning team will earn $1 million, and will feature more than 40 former NBA players, including Royce White, Nate Robinson and Brian Scalabrine.
The tournament features an estimated 97 squads, beginning play on July 10-12, with the field split up into four regions: Philadelphia (Northeast), Atlanta (South), Chicago (Midwest) and Los Angeles (West), with the semifinals and title game being held at Fordham University in New York on Aug. 1-2. The winner take all title game boasts a record prize of $1 million dollars.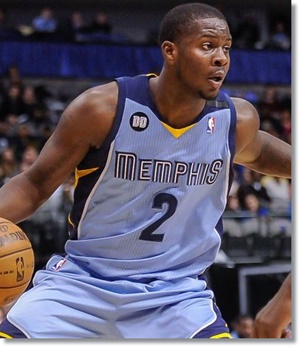 In just its second year, The Basketball Tournament has grown from 32 teams with a $500,000 prize last year to 97 sqauds with $1 million on the line and some national television exposure on ESPN.
In the inaugural TBT last year, it featured top individual performances like former Kansas Jayhawk and NBA vet Josh Selby dropping 44 points in a game, with former Villanova standout Antonio Pena, who alongside Scottie Reynolds helped lead Nova to the 2009 Final Four, setting a TBT single game record of 51 points.
In the Final, the Notre Dame Fighting Alumni, led by former ND standouts Ty Nash and Ryan Ayers beat Team Barstool 72-68, taking home the $500,000 prize. The defending champs return this season with a squad highlighted by Tim Abromaitis, Tory Jackson, Carleton Scott, and Ben Hansbrough.
Some of the favorites in 2015 include squads from Syracuse featuring Eric Devendorf, Dante Green, and Hakim Warrick, Armored Athlete led by Indiana stars with Christian Watford, Jordan Hulls, and Will Sheehey, and a Florida team called Grantland with former NBA standout Jason "White Chocolate" Williams, Brian Scalabrine, and Lee Humphrey with actor Michael Rappaport as head coach, as well as a Seattle Pro-Am squad with Jamal Crawford, Nate Robinson, and Terrence Williams.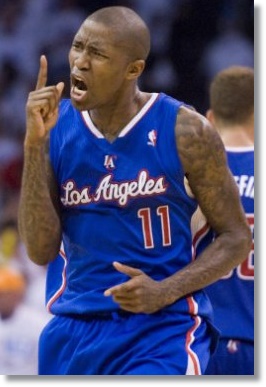 There is also a team in the South region called BDB, featuring the high scoring Selby, internet sensation Aquille Carr, and former Dallas Maverick Dominique Jones and Houston Rocket Jermaine Taylor, annual Drew League contenders LAUNFD, featuring former NBA Lottery pick Ike Diogu, Bobby Brown, LA Laker Nick Young, and Pooh Jeter. There is also a talented all girl squad called the Pistol Shrimps, based in LA featuring an ensemble of actors, writers, dancers and models.
Despite costing nothing to enter, a team must consist of at least 7 players and raise more than 100 fans on social media, with at large teams also being added with seeding being based on potential and overall team experience. Last year the even also raised more than $40,000 donated to Coaches Vs. Cancer.
A total of 8 games will be broadcast on ESPN per the TBT website with the schedule as follows…….
5 games will air on TV on ESPNU:
Defending Champion (Notre Dame Fighting Alumni) Play-In Game – July 23 at 8p ET (live)
South, Northeast, Midwest, and West Championship games – July 25 from 4p-12a ET (live)
3 games will air on TV on ESPN:
Semifinal matchup 1 – August 1 at 2p ET (live)
Semifinal matchup 2 – August 1 at 4p ET (live)
$1 Million, Winner Take All Championship Game – August 2 at 3p ET (live)

Check out The Basketball Tournament website for a full list of all teams so far, with entire rosters listed, to see if some of your favorite collegiate or NBA stars are coming to a city near you.
Allen Moll has been a lifelong NBA and NCAA College Basketball fan who watches and studies games religiously, and coaches youth basketball in his native Lehigh Valley region of Pennsylvania. Allen has also provided content to Bleacherreport.com, Upperdeckblog.com, Cleveland.com, CSN Philly.com, Buckets Magazine, Balltribe.com, in addition to being a tenured NBA and NCAA columnist for TheHoopDoctors.com.