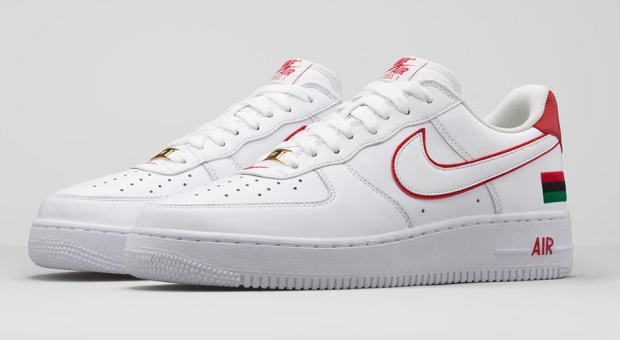 In a surprise move, Nike went back a decade into their vault to bring back the Black History Month-themed Air Force One.
Featuring the Pan-African flag on the lateral (outside) part of the heel, this red, black, and green flag stands for: the blood shed for the liberation of Africans, a representation of black people as a nation, and the wealth of resources that Africa as a nation provides; respectively.
While certain colorblockings have been brought back from previous years, (to my knowledge) this is the first time that Nike has given the Retro tag to an Air Force One of any height.
The '2005 BHM' Nike Air Force One Low Retro releases on Friday, February 6th for $100.