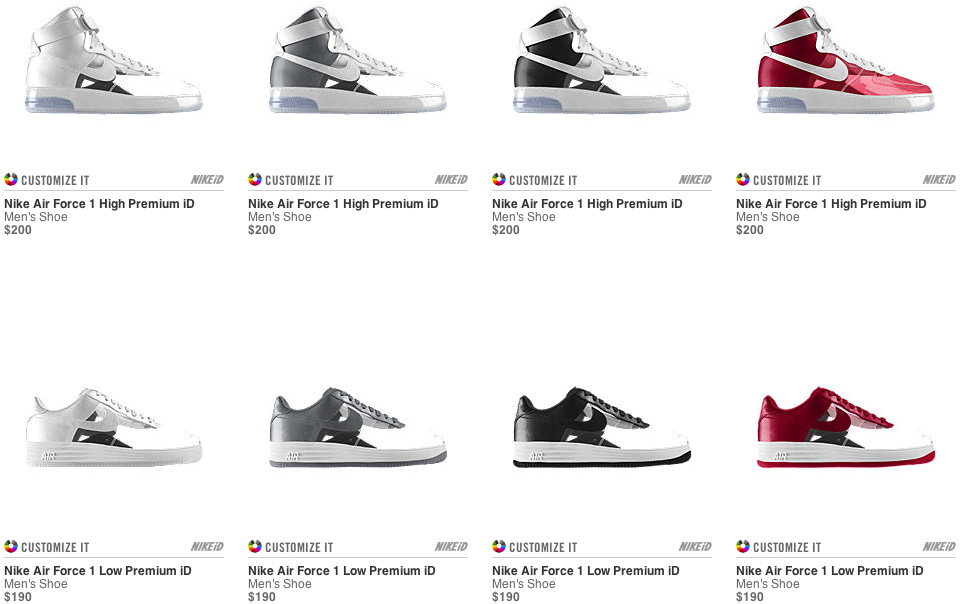 Both the High and Low cuts of the Air Force One return to the Nike iD sneaker customization program with the option of going 'Invisible' with translucent parts.
When it comes to having invisible front panels on your custom AF1s, there are two ways to do it. One is having an entirely clear toebox like the original 'Invisible Woman'-themed Air Force One from the Fantastic Four set released in 2006. The other is choosing the colored tint you want the front of the shoe to be.
For good measure, the other new Air Force One customization options include a translucent, icey outsole & the choice between the classic or new Lunar foam midsole.
Having see-thru panels isn't unheard of as there have been previous sneaker releases throughout the last few years with the Invisible feature. Those sneakers were so popular that fraudulent pairs of Nikes & Air Jordans started popping up online and in hoods around the world, so take advantage of this unique opportunity to make original, authentic see-thru Air Forces.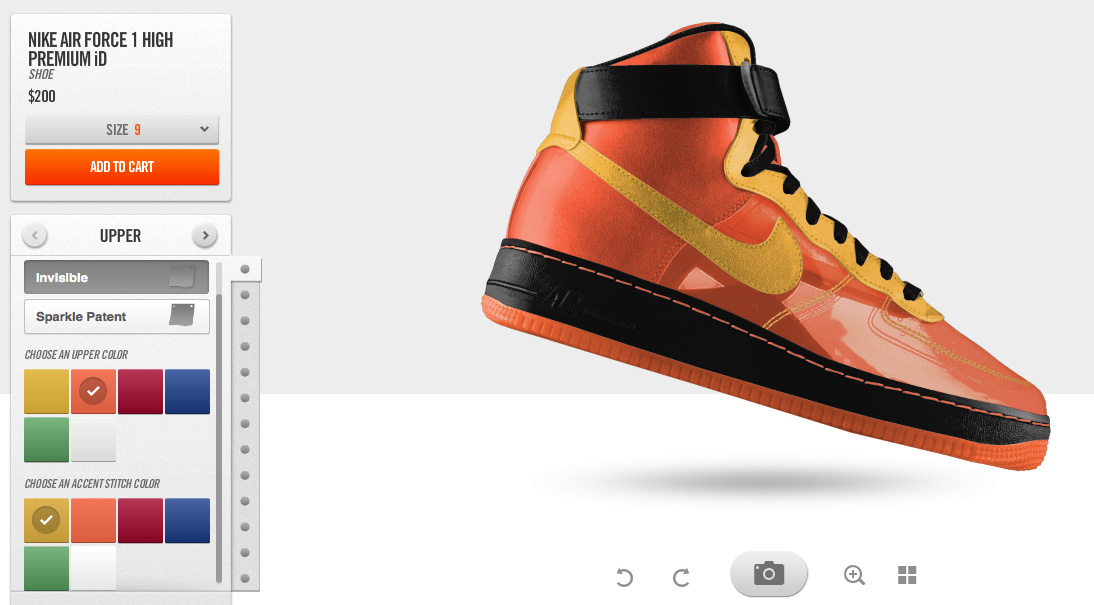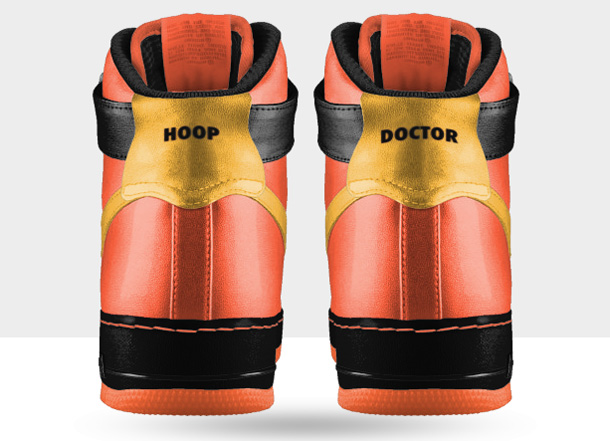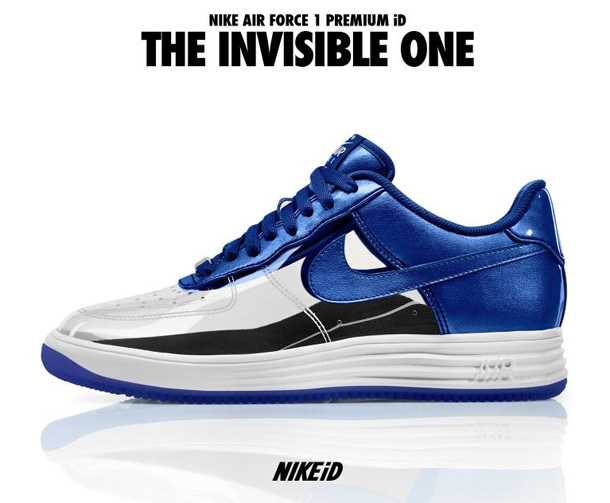 Follow our Kicks section on Twitter @THDKicks & use #THDKicks to join in the conversation.
Ben Berry wrote this. Add Ben to a Google+ circle of yours and follow his Twitter feed.