December 9, 2011 – Ben Berry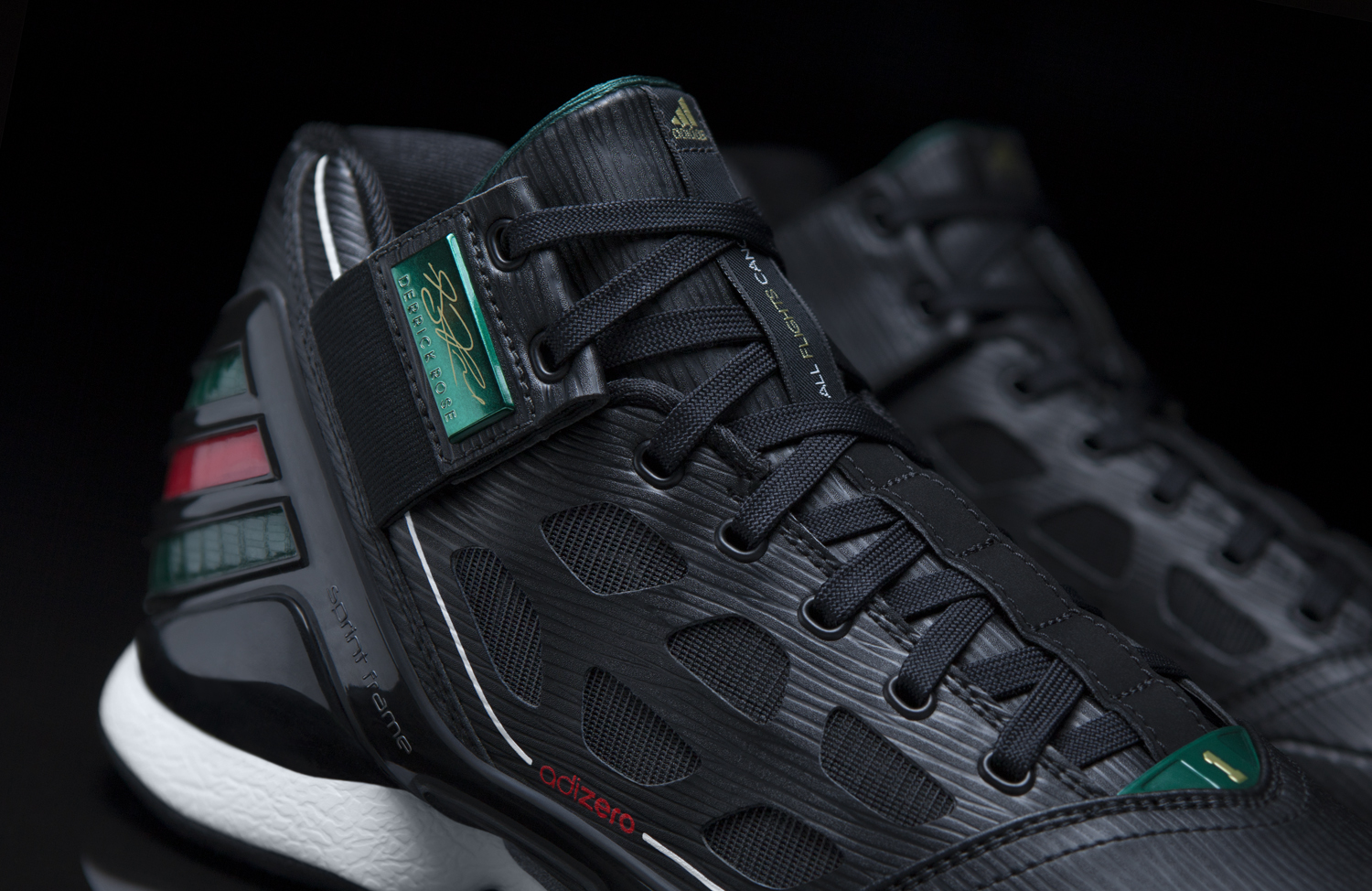 The adiZero Rose 2 by adidas has been one of my favorite sneakers this year for multiple reasons.
We first showed you what the sneaker looks like in the new NBA 2K12 but now we have the official release
We previously gave these the "Gucci" stamp due to the colors used on the shoe but 'Luxury Hardwood' makes a lot of sense as a nickname and that is evident when looking at the wood design seen throughout the upper of the shoe.
The 'Luxury Hardwood' adidas adiZero Rose 2 drops in stores on December 15th. This is the last colorway of the adiZero Rose 2 that will drop in 2011 do you think its the best yet?