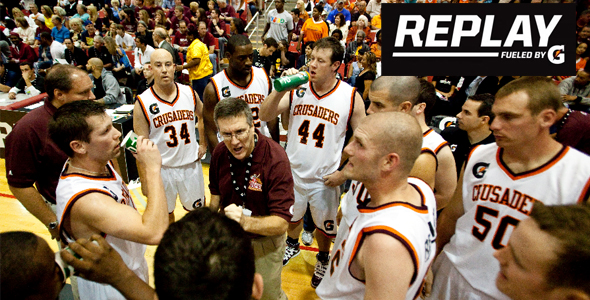 September 13, 2010 – Kevin Burke
We've all been there. We all wish that there was something in our lives that we could have a second chance at. Something that we could set the record straight on. That's no more apparent than with athletes. In basketball, so many games come down to the wire and are decided by last second, buzzer beater calls that could have gone either way. That's exactly what happened 10 years ago in Chicago.
In 2000 the Bloom Township Trojans and Brother Rice Crusaders, two high schools from Chicago's South Side, had their super sectional game end in a questionable manner. They were playing in the Illinois state playoffs for a trip to the elite eight. The game ended on a controversial call involving the game clock and a questionable last second tip in at the buzzer that resulted in a win for Bloom Township. Brother Rice had to live with that for a decade. Until this past Saturday that is. Gatorade REPLAY gave these two teams a chance to reunite and play again.
Back for it's 3rd season, the award-winning Gatorade REPLAY stages re-matches of classic games between some the nation's best high school sports teams and gives former teammates the chance to prove once you're an athlete, you're always an athlete. To prepare for this once in a lifetime rematch, the Bloom and Brother Rice players took part in a 8-week, customized training and nutrition program that was developed by the Gatorade Sports Science Institute and the Gatorade Training Council, and was implemented with the help of professionals from Velocity Sports Performance. The Gatorade Sports Science Institute has worked with elite and professional athletes for more than 25 years and really got the Bloom and Brother Rice players into game shape.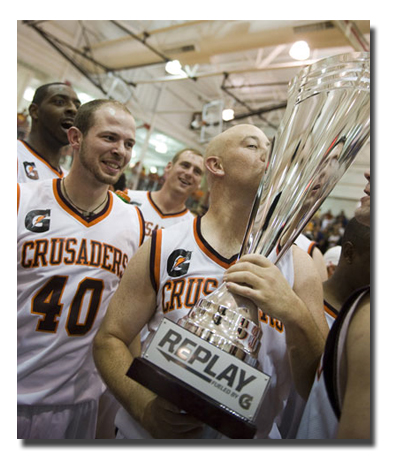 I represented The Hoop Doctors by attending this game at St. Xavier University, and the players really did look in shape 10 years after the fact. This game was special enough because of the unique concept, but it was even more special because Bloom was coached by the Miami Heat's Dwyane Wade, Brother Ricer was coached by the Orlando Magic's Dwight Howard, and the commissioner of the game was Carlos Boozer of the Chicago Bulls.
The game was very highly anticipated. It was aired on Comcast Sports Net Chicago by live tape delay, and will air nationally in November as a one-hour documentary on FOX Sports Net. The line of people waiting to get in wrapped around the building, and with more than 2,300 people in attendance, it was a packed house with standing room only. The crowd and the game was intense. Both teams took the game very seriously. There was good clean physical play and plenty of emotion, similar to the game 10 years ago. Brother Rice jumped out to a double digit lead in the first half and it seemed like it was going to be a runaway win. In the second half, Bloom actually reclaimed the lead and it became apparent that it would come down to the wire. Every possession became important and head coaches Wade and Howard really got into the game. They were calling out plays and even arguing calls with the refs.
Brother Rice eventually pulled away to a 99 – 93 win. What helped Brother Rice was that they were 22 – 28 from the free throw line, while Bloom was 9 – 17.  Brother Rice fans rushed the floor in celebration right after the game. The game was followed by a press conference where Wade, Howard, the original head coaches from the game 10 years ago (who happen to also be the current head coaches), and a few players from the game answered questions. A Gatorade rep announced that there would be 25 minutes for questions for the press conference, and Wade and Howard joked that press conferences for the NBA Finals aren't even 25 minutes long. That set the tone for the very relaxed press conference and was the perfect cap to a great event.
More pics of the event: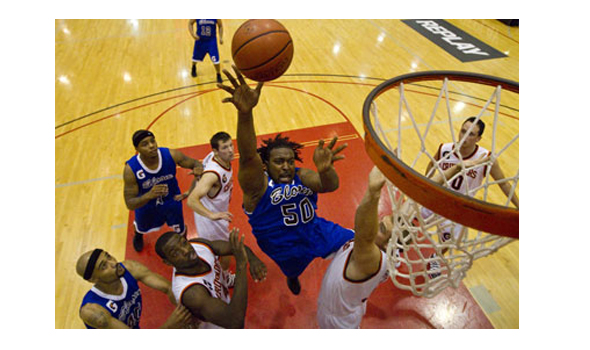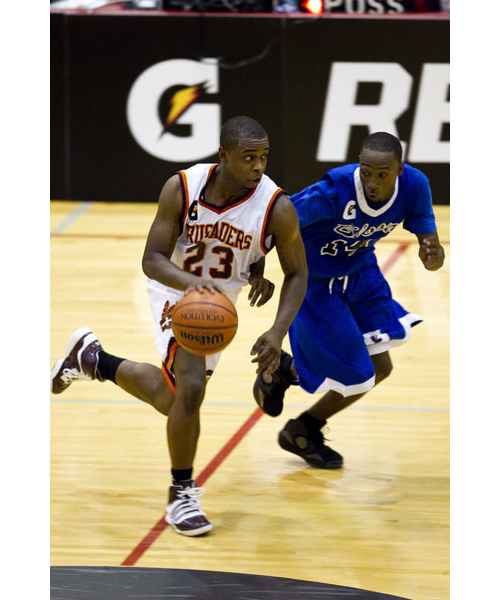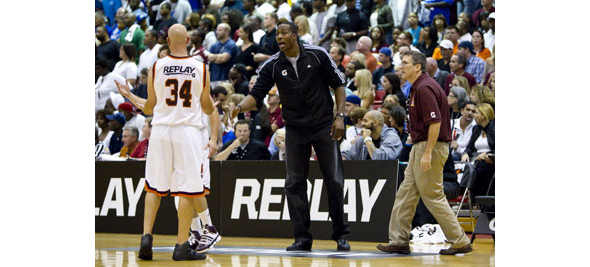 If you're looking for your everyday, predictable basketball talk, then go somewhere else, because Kevin Burke of The Kevin Burke Project brings provocative, thought provoking content about basketball as only he can. Kevin also hosts The Hoop Doctors weekly podcast show, which you can subscribe to for free on iTunes.