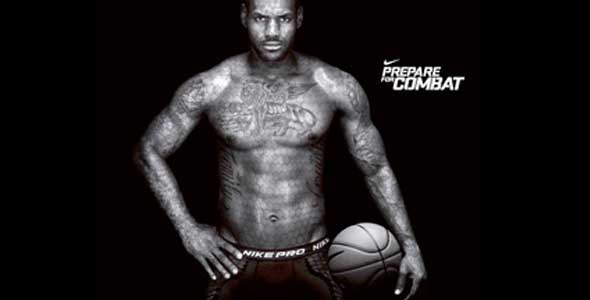 November 23, 2009 – Allen Moll
Allen Moll is an avid NBA and College Basketball fan who watches and studies games religiously and coaches youth basketball in his native Lehigh Valley region of Pennsylvania. Allen is a regular columnist for thehoopdoctors.com, Bleacherreport.com, UpperDeckblog.com, and his own site, Hoops Haven.
Situated directly across from the Quicken Loans Arena, home of the Cleveland Cavaliers, there is a gigantic billboard featuring Lebron James and their now famous Witness campaign which was so wildly popular that Nike printed up and sold thousands of T-Shirts worldwide because of the demand. That was a few years ago, as Nike and the city of Cleveland both agreed to create a new add campaign featuring the NBA's most marketable star. There is only one problem. The new billboard was rejected by Cleveland because Nike failed to include the Cavaliers in the newest version.
In the two original Witness billboards, Lebron is front and center as expected, wearing a Cavs jersey and either dunking or doing his now famous "Chalk Clap." The newest edition would have James shirt-less, holding a ball, with the words Prepare for Combat as the new theme. City officials felt that the mural didn't reference the Cavs home city and that any campaign that involves combat or battle is offensive to the soldiers currently oversees fighting for our country.
What is the big deal? It sounds like the city of Cleveland has had their feathers ruffled over the prospect of their meal ticket(James) leaving for another city this offseason. The rumor is that James is somehow involved or had some input in the campaign as a sort of tip off as to where or if he is going elsewhere.  This comes after James allegedly stole the video footage of getting dunked on by a University of Memphis player. 
If you want to know my opinion on where James will wind up: