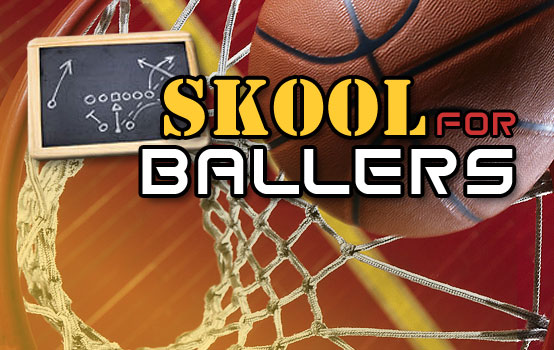 Each week in The Hoop Doctors "Skool for Ballers" we will bring you tips, analysis, or drills on various aspects of the game to help guide your training to be the best damn baller you can be! Don't forget, being a GREAT baller takes as much work off the court as it does on!
It's podcast time people! The University of North Florida All-Time Leading Scorer, Coach Koran Godwin in this edition of 'Skool' 4 Ballerz talks about how you can improve your game leaps and bounds by following these tips in your pre-game preparation.
If you enjoyed this podcast and can't wait to listen to the next podcast from Coach Godwin on The Hoop Doctors 'Skool' 4 Ballerz, you can subscribe to his podcast feed by clicking here.

Coach Koran Godwin is the founder of JumpStartHoops.com, a basketball instructional website. He is the All-Time Leading Scorer at the University of North Florida and author of the book "Everyone Hates a Ball Hog but they Love a Scorer: The Complete Guide to Scoring Points On and Off the Basketball Court." The Hoop Doctors are big fans of Coach Godwin, as we consider him to be one of the leading basketball minds when it comes to taking that step from being just an average player, to becoming the leading scorer. Everyone wants to be the big man on campus, well if you follow the directions of Coach Godwin, we are sure you'll get there.