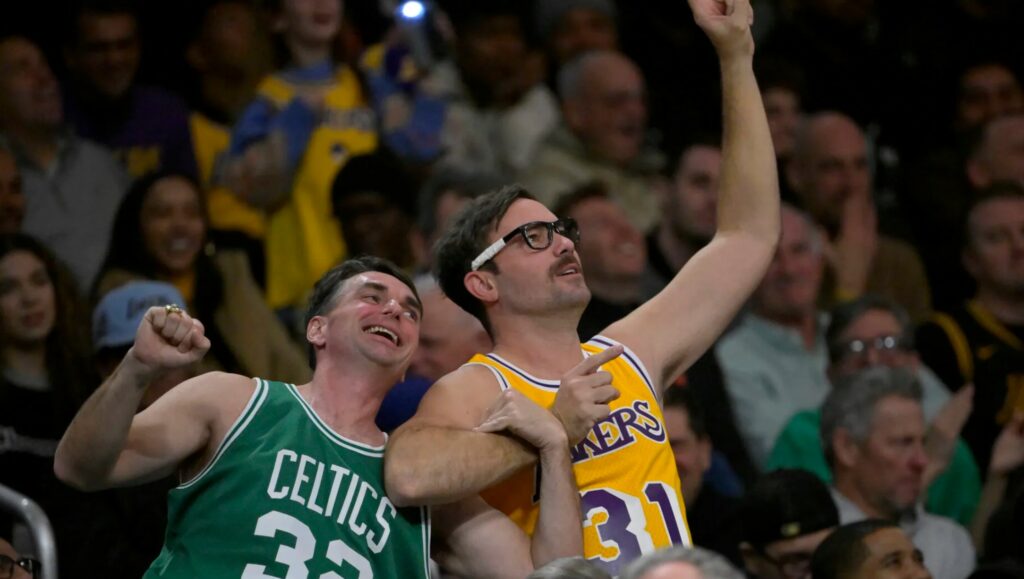 The National Basketball Association (NBA) teams are of varying levels of success, with each team trying to climb to the top to be crowned champions.
There have been many great teams throughout the history of the NBA, but some have been more successful than others. Here are five of the most successful NBA teams of all time.
The Boston Celtics – 17 NBA Championships
The Boston Celtics have a long and proud history, underscored by an impressive 17 NBA Championships. Since their establishment in 1946, the Celtics have become an undisputed powerhouse of the league, setting countless records on their path to success.
Their legendary players, such as Larry Bird, Bill Russell, and Bob Cousy have gone down in NBA history with some of the best stats ever recorded. What sets them apart is not just those 17 championships but their overall legacy – changing the game for generations of fans and becoming one of the most successful and beloved teams across basketball. In short, it isn't any surprise that they've earned the title of the Most successful NBA team of all time.
Los Angeles Lakers – 17 NBA Championships
Los Angeles Lakers are undoubtedly one of the most successful teams in the NBA – with 16 championships under their belt, they have one of the best records in basketball history.
The team was founded in 1947 and has since become synonymous with success and passion for the game of basketball. Over the years, the Lakers have had some of the greatest players ever to grace a court, including Magic Johnson, Shaquille O'Neal, Kobe Bryant, and LeBron James.
With such an impressive roster, it is no surprise that this team has been so successful throughout its time as a franchise.
The Golden State Warriors – 7 NBA Championships
The Golden State Warriors are a force to be reckoned with. They have proven themselves as one of the most successful and dominant teams of all time, winning seven NBA championships altogether.
Of course, the biggest contributor to their success is superstar forward Stephen Curry and his iconic three-point shot. But beyond him, they boast an all-star cast including Klay Thompson, Kevin Durrant, Draymond Green, and others.
Their unique style of play has revolutionized the game and makes them a fan favorite – no matter who they're playing against. The Golden State Warriors are truly a dynasty that will go down in history as one of the greatest teams of all time.
The Chicago Bulls – 6 NBA Championships
During the 1990s, the Chicago Bulls were undeniably one of the greatest basketball dynasties of all time. Led by the legendary tandem of Michael Jordan and Scottie Pippen, they captured an unparalleled 6 NBA championships in just 8 years – dominating the Eastern Conference in every one of their title-winning runs.
With their successes coming back-to-back from 1991 to 1998, this also contributed to them being widely acknowledged as one of the most successful teams ever to grace the court. As if that were not impressive enough, players such as Horace Grant and Dennis Rodman each chipped in with their individual stellar performances during these landmark years to ensure that what's seen today as a benchmark for success was set for future generations.
The San Antonio Spurs – 5 NBA Championships
The San Antonio Spurs have a storied history in the NBA and can claim the title of one of the most successful franchises in league history. The team has had great success over its 45-year tenure, including five championships to solidify its status.
With Tim Duncan leading a star-studded cast that included Tony Parker, Manu Ginobli, and many others at various points, they achieved greatness by not only acquiring talent but by playing with unselfishness and smarts on both ends of the court.
Their championship-caliber teams from 1999-2014 were a testament to this concept, bringing five rings to San Antonio in what was one of the greatest dynasties in NBA history.
The Miami Heat – 3 NBA Championships
The Miami Heat have built a strong and successful basketball program over the years, culminating in three NBA championships. Led by legendary figures like Dwayne Wade, Shaquille O'Neal, and LeBron James, the Heat have claimed their place as one of the winningest teams in all of professional sports.
From multiple division titles to an array of Conference Finals appearances, Miami's winning culture is one that should be admired, respected, and appreciated for generations to come. In addition to championship rings and individual awards, the Miami Heat will forever be remembered for providing endless thrills and excitement to fans across the nation.
The Detroit Pistons – 3 NBA Championships
The Detroit Pistons are not just any basketball team; they are a powerhouse to be reckoned with. As one of the most successful teams in National Basketball Association (NBA) history, the Pistons have won three championships since the NBA began in 1946 – two consecutively in 1989 and 1990 and another one in 2004.
With championship wins and success that spanned three decades, fans of both current and previous generations root for this legendary team. Characterized by hard work, determination, great teamwork, and an ability to come back stronger after tough losses, the Detroit Pistons garnered well-deserved respect from other teams across the NBA. The accomplishments made by this team will remain part of its history forever!
So there you have it, the most successful NBA teams of all time. It's no surprise that the Boston Celtics top the list with 17 championships, followed by their bitter rivals, the Los Angeles Lakers, with 16. The Chicago Bulls, San Antonio Spurs, and Golden State Warriors round out the top five. Do you think your team has what it takes to make it to the top?