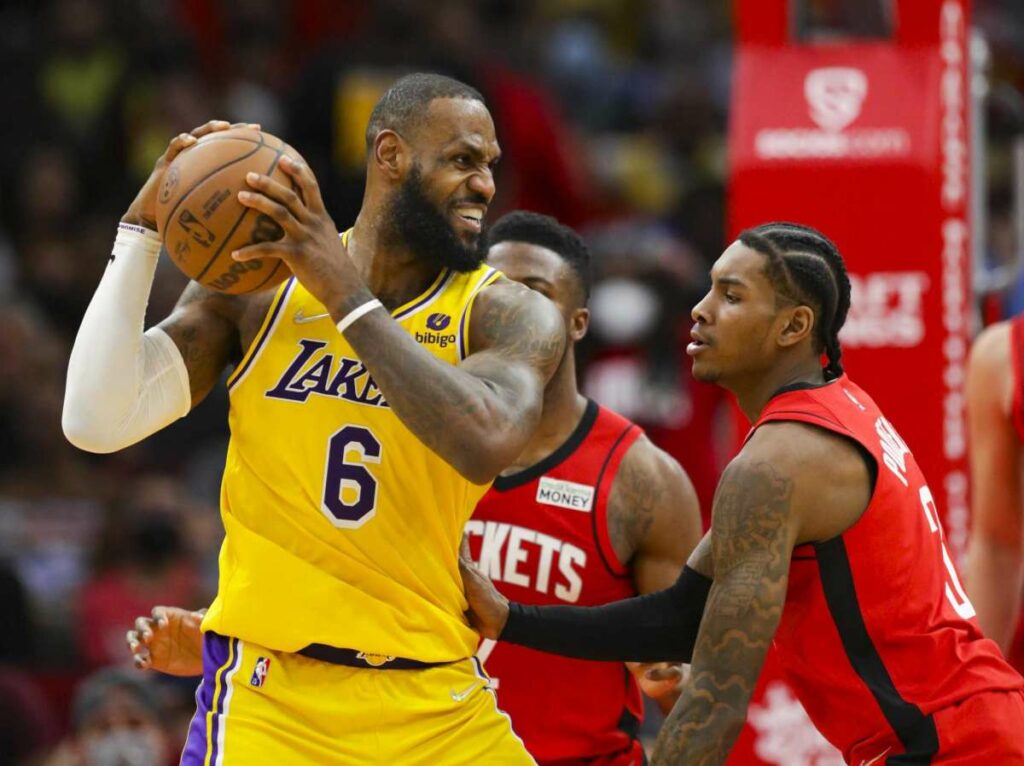 The call heard around the world. Well it least now it will be. During the Wednesday night game between the Washington Wizards and the Houston Rockets, Washington Broadcast Analyst Glenn Consor made an extremely insensitive comment about Kevin Porter Jr's dad, when complimenting Porter Jr. for his incredible game winning shot.
He called it:
"You've got to give him credit. Kevin Porter Jr., just like his Dad, knows how to pull the trigger right at the right time"
At first glance many thought Consor was confusing Kevin Porter Jr's dad with former Wizards player Kevin Porter:
When I heard what Consor said live I just assumed he mistakenly thought Kevin Porter (the NBA player from the 70s) was Kevin Porter Jr's dad. But the way Twitter is reacting, it doesn't look good for him

— Martin Gorthot (@washedwiz) January 6, 2022
But it's a lose-lose scenario for Consor, as he either is an analyst that doesn't do his homework on the players, or he did actually mean the alternative, he was referencing Kevin Porter Jr's family history. Either way, that's a bet even a poker player using bet365 bet credits wouldn't take.
For those of you that weren't aware, Kevin Porter Jr's father Bryan had plead guilty in the 90's to first degree manslaughter in a shooting death of a 14 year old girl. He was also then himself the victim of gun violence in 2004.
So no wonder the internet has been on fire the last 24 hours, talking about how insensitive the comment was about Kevin Porter Jr's game winning bucket.
One man in particular was vocal on twitter. The one and only Lebron James. He's always been a player favorite, and he's not afraid to voice his opinion. He straight up called for Consor to be fired, or at least looking for sanctions from the NBA against his covering of league games.
Oh he thought this was cool huh!!?? Nah we ain't going for this! Sorry but this ain't going to fly! How insensitive can you be to say something like this. Beat it man! I pray for you but there's no place in our beautiful game for you! https://t.co/UgVOBUOsPK

— LeBron James (@KingJames) January 6, 2022
What do you think should be the punishment for Condor. He's since apologized confirming he was confused about who Kevin Porter Jr's father is:
"Please allow me to take this opportunity to sincerely apologize to Kevin Porter Jr., his family and the Rockets organization for the comments I made during last night's game," Consor said. "I mistakenly thought that Kevin was the son of former Washington player Kevin Porter and was unaware that the words I choose to describe his game-winning shot would be in any way hurtful or insensitive. I have reached out to Kevin to personally apologize and hope to be able to talk with him soon."
Is that enough, or should he be fired?