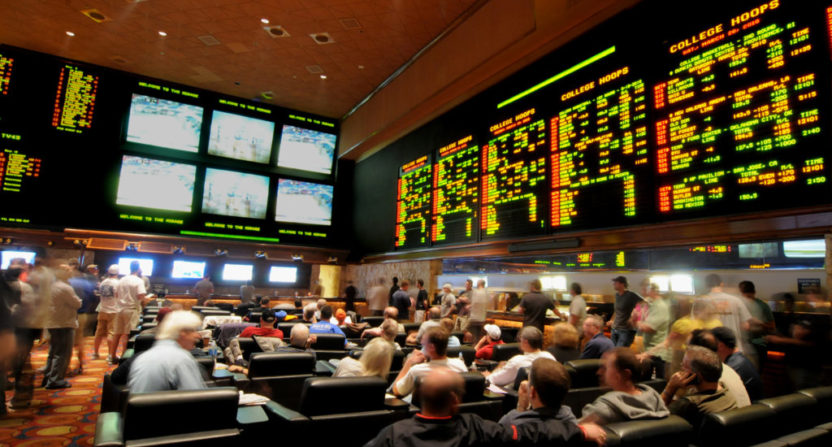 While basketball is obviously not the most popular sport in the world, it certainly has its own fan base and lots of lovers. And those that love it love it to the core, so much so that they even go as far as staking their money on NBA games.
But like every other sport out there, it is not enough to just love the game if you want to bet and win money from it. You need to go a bit further, in terms of your understanding of the sport and the strategies involved in betting on it.
But where else would you rather learn about these strategies other than from those who have been using and benefiting from them consistently – the pros? For example, if you want to get up to date sports news, go to lines.com.
However, for someone who wants to bet on the NBA from the comfort of their home, it can be difficult to find a betting pro to get strategic betting advice from.
To that end, we at sbobet.org have compiled a list of tips garnered from several pros to help bettors make better decisions with their NBA bets.
1. Bet with your head and not your heart
One of the biggest advice you'll ever get from an NBA betting pro is to never bet on games with your heart. And by not betting with your heart, they mean that you should avoid backing your favorite to win always.
Forget about the posters of the great NBA players you have in your room or the fact that some of your favorite NBA players play for one team. If there's even the slightest chance that an opponent has got a chance against your favorite team, then you need to consider the possibility of that team upsetting your choice team.
2. Brush up on your NBA history but don't go too far
It is important for you to learn about a bit of the history of the teams you want to bet on. But be careful not to go too far into the past. For starters, you can brush up on the head-to-head history, team standings on the log, offensive, and defensive potentials on the ESPN's team comparison chart. But be sure to only check out data from the past few seasons, if possible, two seasons ago at max.
The reason why you cannot trust stats that go back beyond one or two years in the NBA is because of the ever-dynamic nature of the game. Season in, season out, players move, and personnel change. And these changes do affect the outcomes of matches.
3. Grudge matches live up to their hype
If you're a big fan of basketball, then you must know already how much "grudge matches" mean to the players. In fact, some players might decide to take a game by the scruff of the neck just because they have a personal beef, history, hatred, or past connection to a given opponent.
Just take a look at Brook Lopez's first game against the Brooklyn Nets, which brought a season-high 34 points and ten rebounds.
When there are grudge or revenge matches on show, just keep an eye on them because there is always a high chance that the team with the grudge player or recently-traded player will win the tie. Most traded players usually have unsettled business with their former employers, and they put their grudge towards their old employers to good use on the court by scoring a crazy number of points, hitting countless rebounds, and assisting as many points as possible.
4. Keep an eye on the schedule
Although the NBA has been trying to limit player fatigue by reducing the number of games teams partake in, teams still have to grind out an average of 14.4 back-to-back games between October and April.
While the issue of fatigue doesn't necessarily point out likely winners or losers, the stats have shown that teams playing in the second game of a back-to-back stretch win tend to win just 44% of the time.
5. Keep an eye on how far teams travel
Distance is another huge factor that dictates who wins and who loses in an NBA match. Typically, teams like Portland Trail Blazers, Minnesota Timberwolves, and the Golden State Warriors are known to cover the highest number of travel distances due to their localization, while teams like Cavaliers and Indiana Pacers tend to travel less distance.
Consequently, players of teams that don't cover too much air miles tend to perform better in games because they're more energetic and better rested.
6. Don't ignore the "home advantage" factor
It is no secret that most NBA players prefer to play on their home court. But what may interest you more is the recent statistic that was revealed by ESPN. According to a study conducted by the sports broadcasting body, 61.2% of all NBA games have been won by the home team since 1975.
According to this stat, what we can deduce is that NBA players prefer to play on their own court. So when you want to bet on them, you should look out for who the home team is.