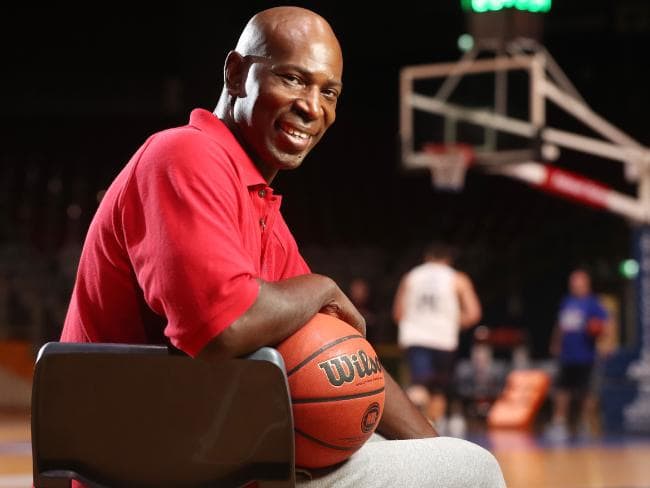 Australia has seen a lot of outstanding players. Back in 1988, the National Basketball League decided to honor the best of the best by granting them a place in the Hall of Fame. The Hall of Fame isn't limited to only players Contributors, referees and coaches also get the recognition they deserve. There are a couple of criteria that every player should qualify for. They should be retired for at least four seasons, their contributions should be exceptional and you need to be inducted. Throughout the years Australia has seen a lot of exceptional players, but we using information from this curious list are going to focus on those who made it into the Australian Hall of Fame.
Darryl Pearce
Darryl is regarded as one of the best shooters in the NBL history, so we're starting our list with the Adelaide born and raised Pearce. Darryl played for the Adelaide 36ers for most of his career. He has been with the team since the beginning and was one of the first guards to sign a contract with the 36ers. Darryl played for Adelaide from 1982 to 1991. Darryl contributed greatly to the team winning their first-ever NBL Championship in 1986. Later in his professional career, Darryl joined the North Melbourne team and ironically enough his first game under the new team was against the Adelaide 36ers. He continued to bring success to the North Melbourne up until 1995 when he decided to retire. He was inducted in the Hall of Fame in 2002.
Cal Bruton
Carl Bruton made a name for himself by being an outstanding coach while also being an excellent player in his early days. Cal was born in the US but became a naturalized citizen in 1983. Bruton has won six NBL Championships through three different teams, Sydney Kings Brisbane Bullets, and New Zealand Breakers. He has also won the NBL Coach of the Year during his first season as a coach, which is pretty rare. Burton started out as a coach in 1982 with Geelong Supercats, later switching to Brisbane Bullets and lead them team to their first-ever NBL Championship, where Bullets beat Adelaide 36ers. He was inducted into the Hall of Fame in 1988.
Mark Davis
Also known as the "Chairman of the Boards" Mark Davis made a name for himself by his outstanding rebounding abilities. Mark played for Adelaide 26-ers for 16 years starting from 1985. Mark was born in Philadelphia, Pennsylvania but became an Australian citizen in 1992.
Davis first moved to Adelaide in 1985, playing for the South Adelaide Panthers. Although he was really good he wasn't getting enough playtime and his potential was largely being wasted. But Mark Davis did get one good thing out of playing with Panthers, and that is that the 36-ers coach at the time, Ken Cole noticed him and offered him a spot on the team. By the start of his second season with 36-ers, he has managed to make a name for himself as the premier power forward.
He made it as a captain of the team in 1990 and he stayed in that position until his retirement. Mark was inducted in the Hall of Fame in 2006.
Leroy Loggins
The next player on our list is often considered to be the best import to ever play in the NBL of Australia. Leroy played in the NBL from 1981 to 2001. When he moved to Australia, he first joined the Brisbane Bullets but it didn't last very long because he left the team after one season citing multiple personal reasons for leaving. Leroy then transferred to West Adelaide Bearcats in 1982 and brought the unlikely success to the team. The first season when Leroy played for the Bearcats the team managed to score its first-ever NBL Championship and Loggins was named the player of the game. He went back to Bullets soon after and got them a Championship as well, while also being named as the player of the game this time too. He was named the captain of the team in 1990 and served as one till his retirement in 2001. He was inducted to the Hall of Fame in 2006.
Ricky Grace
Next on our list is the Perth Wildcats players. Ricky was born in Texas but later became a naturalized citizen of Australia. He started to gain attention after he got selected in the 1988 NBA Draft but ended up not making the cut. But instead, he got selected by Perth Wildcats where he played for the entirety of his professional career. During his time with Wildcats, he won the Grand Final MVP twice and played an important role in six gran appearances and four championships with the team. Ricky Grace retired in 2003 and was introduced to the Hall of Fame in 2010. This came as a surprise to the player because he wasn't expecting to get picked before his former teammate James Crawford but nonetheless Ricky remains one of the most loved players in Australia.