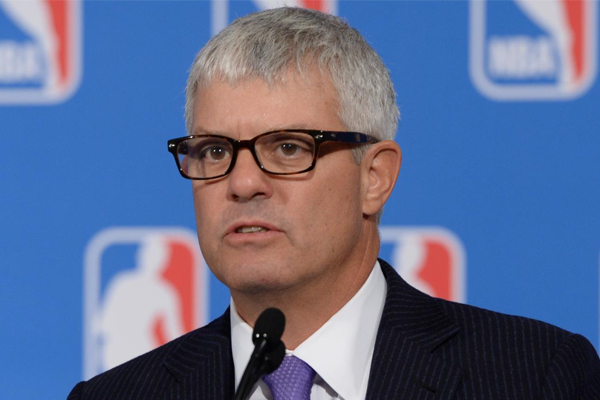 According to ESPN, the Brooklyn Nets have hired former Turner president David Levy as their CEO.
The announcement will be made official once Joseph Tsai's majority ownership is approved at the NBA's upcoming Board of Governors meeting.
Levy left WarnerMedia, which operates NBA.com and NBA Digital, in March of this year after serving as president since 2013. He also worked for the company for nearly 33 years.
This summer has been a massive one for the Nets, as they reeled two of the biggest names in free agency: Kevin Durant and Kyrie Irving. Those additions, plus other offseason moves by Brooklyn, have the Nets looking like a favorite to rise quickly in the Eastern Conference.
Levy will replace Brett Yormark, who resigned as CEO of both the team and Brooklyn Sports and Entertainment Group in August.