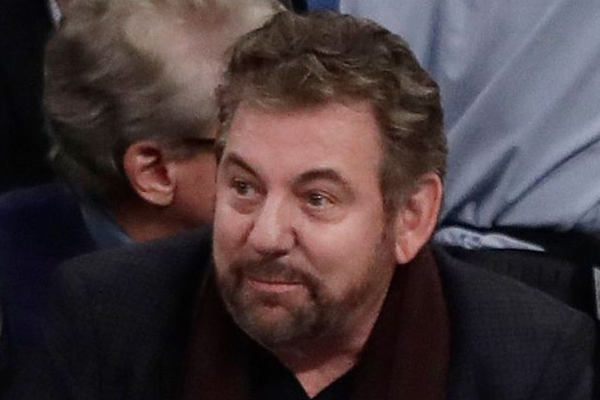 New York Knicks owner James Dolan has permanently banned a fan from Madison Square Garden. This is the same fan who heckled him to "sell the team" after a loss to the Sacramento Kings on March 9th.
Dolan publicly addressed the incident he had with a fan for the first time Tuesday on ESPN Radio's "The Michael Kay Show," saying the fan had "prepared" for that moment.
"I do understand, for the fans it's about winning and losing," Dolan said. "We haven't been doing much winning. There's a real big frustration level there. I don't like losing either."
Dolan was at the center of a controversy on Saturday when TMZ published a video that showed him threatening to ban a fan who yelled "Sell the team!." After the fan yelled, he walked over to the railing to address him. The incident was caught on tape.
Knicks owner James Dolan threatens to ban a fan that tells him to sell the Team pic.twitter.com/e5KVhu70UW

— 2Cool2Blog (@2Cool2Blogggg) March 9, 2019
Dolan said that the Garden has video of the fan moving from one side of the arena to another to prepare for the "ambush."
"Until we found out about the whole setup, what I was thinking is that we'd invite him back to the next game, take him back and have him meet the team and see what was going on," said Dolan, according to the YES Network. "Give him a sense of, you know, 'Hey, look, you know what? We're doing very well. You're reading too much of the Daily News.' That was what we were thinking of doing.

"But, now that it's clear that this whole thing was planned, I can't see letting him back in."

"They were stalking me."
Dolan vehemently quashed the idea that he should sell the team, who haven't qualified for the playoffs since 2013.
"What it's really saying is quit. It's not saying sell the team, it's saying quit," Dolan added. "It's not just me, I mean, it's the entire organization. We've been working on this team for a long time in this particular iteration. Steve (Mills) and Scott (Perry) and the rest of the coaches and managers and players, we're putting in 100 percent effort on this team. It's year round. We haven't been as successful as we want to be. We think we're going to be successful. We think we have a pretty good plan. It's very discouraging to hear somebody say quit.

"First off, I'm not a quitter. I don't do that. Just for the record, I am not selling the team, and I am not quitting, and neither is Steve and neither is Scott and neither are any of the players. We're going to keep coming there, we're going to keep playing, we're going to keep developing and working and doing what we think."