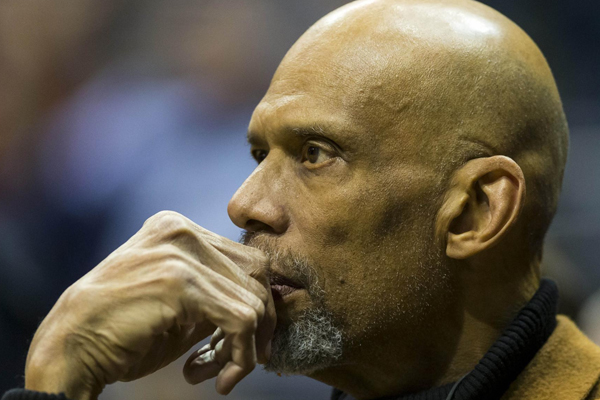 Hall of Fame center Kareem Abdul-Jabbar is auctioning off four of his six championship rings along with hundreds of other pieces of memorabilia from his basketball career in order to support his charity – the Skyhook Foundation. The Skyhook Foundation is charity that helps kids learn about science, technology, engineering and math.
The auction is being hosted by Goldin Auctions and Abdul-Jabber has made it clear that this was in no way due to any personal financial distress.
"My sports memorabilia also have a history. My history. My life," Abdul-Jabbar said. "And, oddly, since my life is still happening and ever-evolving, I am less personally attached to those items than I am to my desire to create new history for myself — and futures for others. Much of the proceeds from my auction will go to support my charity, the Skyhook Foundation, whose mission is to 'give kids a shot that can't be blocked.'

"So, when it comes to choosing between storing a championship ring or trophy in a room, or providing kids with an opportunity to change their lives, the choice is pretty simple. Sell it all. Looking back on what I have done with my life, instead of gazing at the sparkle of jewels or gold plating celebrating something I did a long time ago, I'd rather look into the delighted face of a child holding their first caterpillar and think about what I might be doing for their future. That's a history that has no price."
Out of his 6 championship rings, Abdul-Jabbar is selling four of them. The only two he has opted to keep are his 1971 Milwaukee Bucks ring and his 1982 Lakers ring. He has also included multiple MVP trophies and the Spalding basketball used when he scored the last of his NBA-record 38,387 career points.
He was Rookie of the Year, six-time MVP, 19-time All-Star, member of six NBA Championship teams, two-time NBA Finals MVP, two-time Scoring champion and a member of the NBA 35th and 50th Anniversary All-Time Teams. Kareem Abdul-Jabbar is considered one of the greatest basketball players of all time.